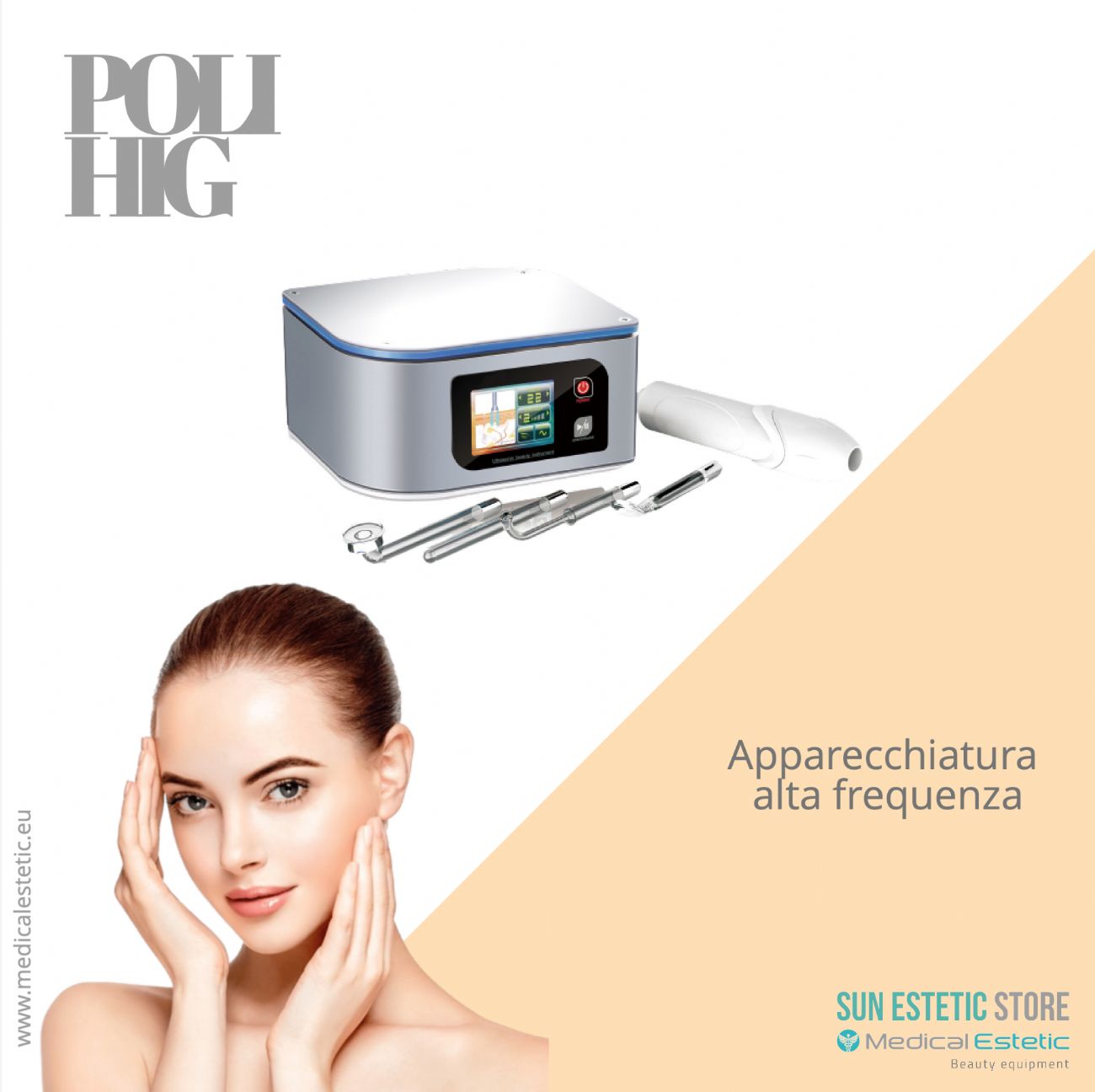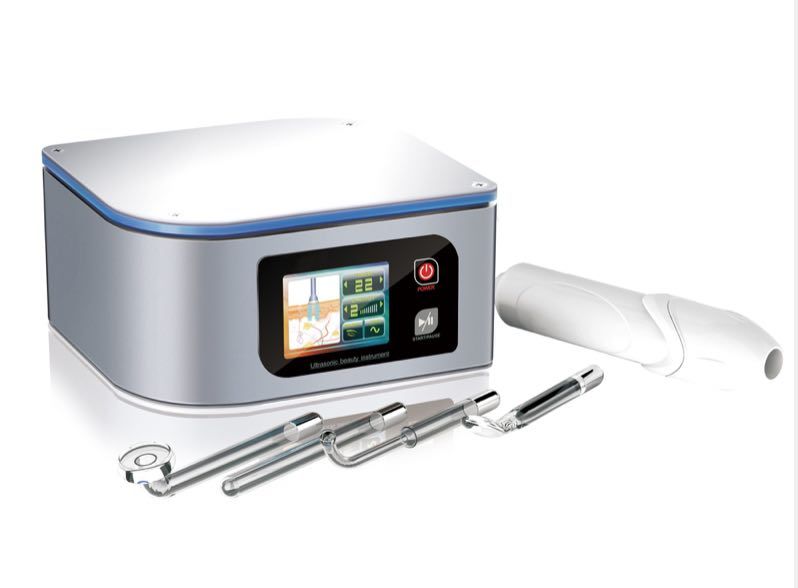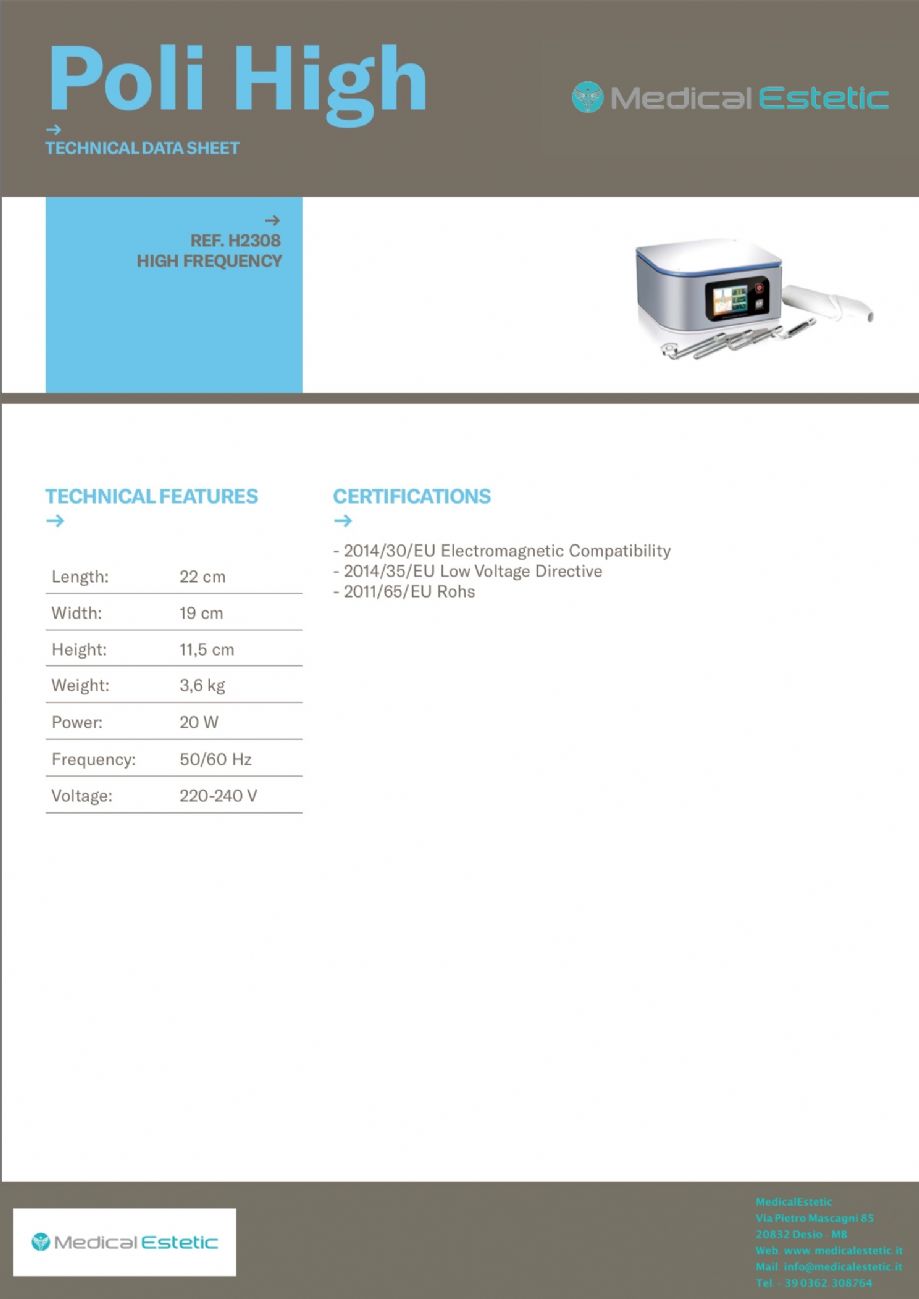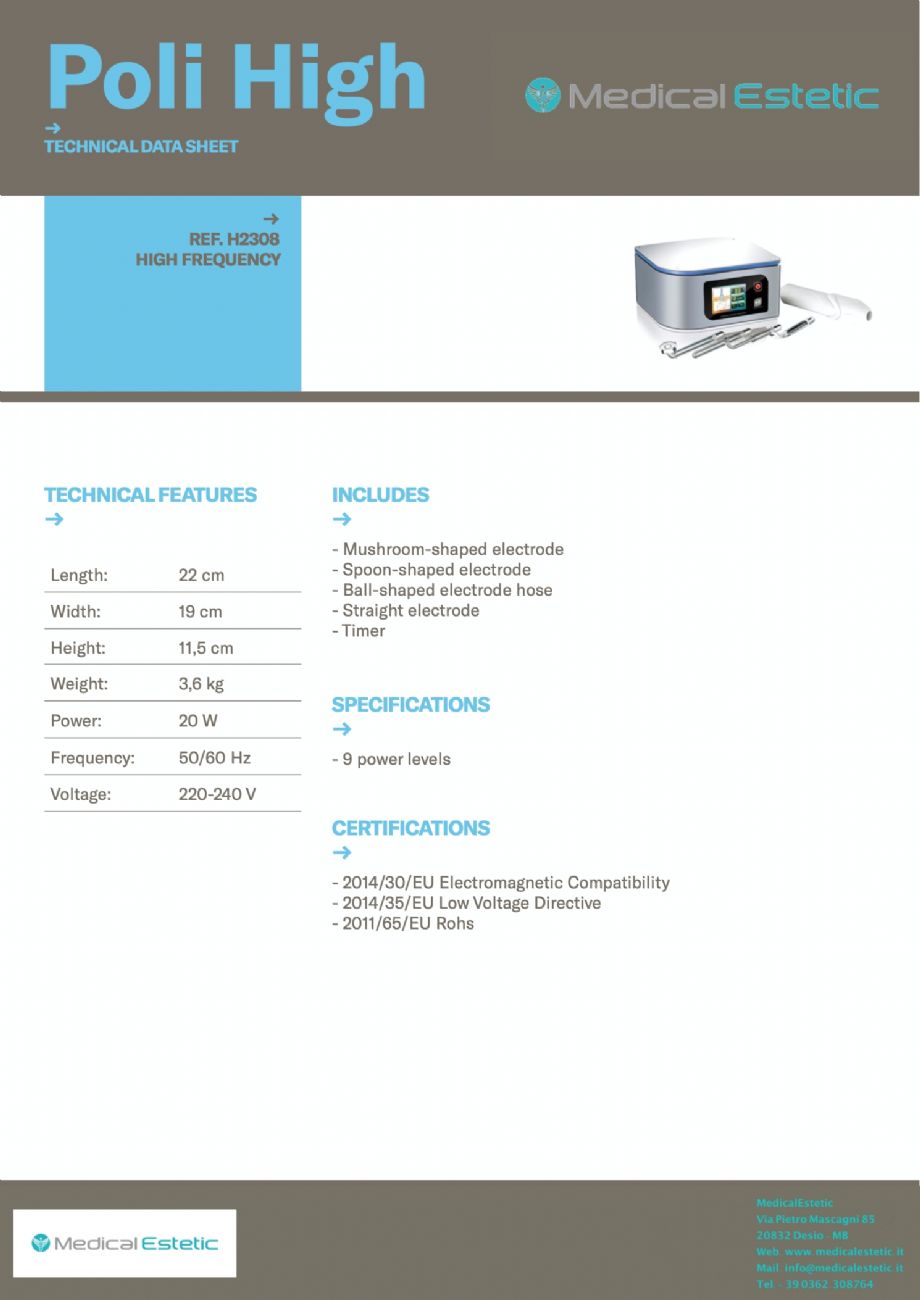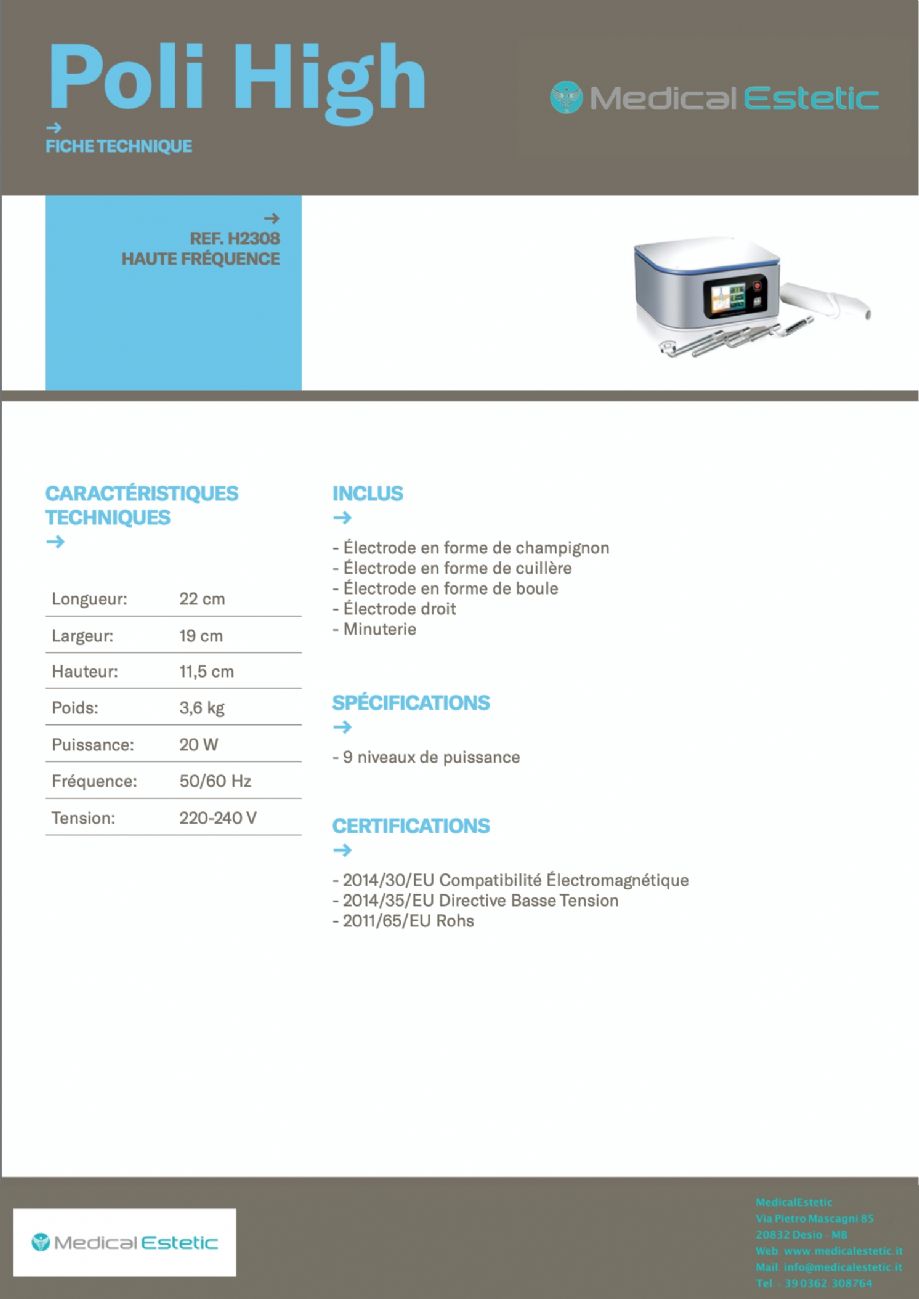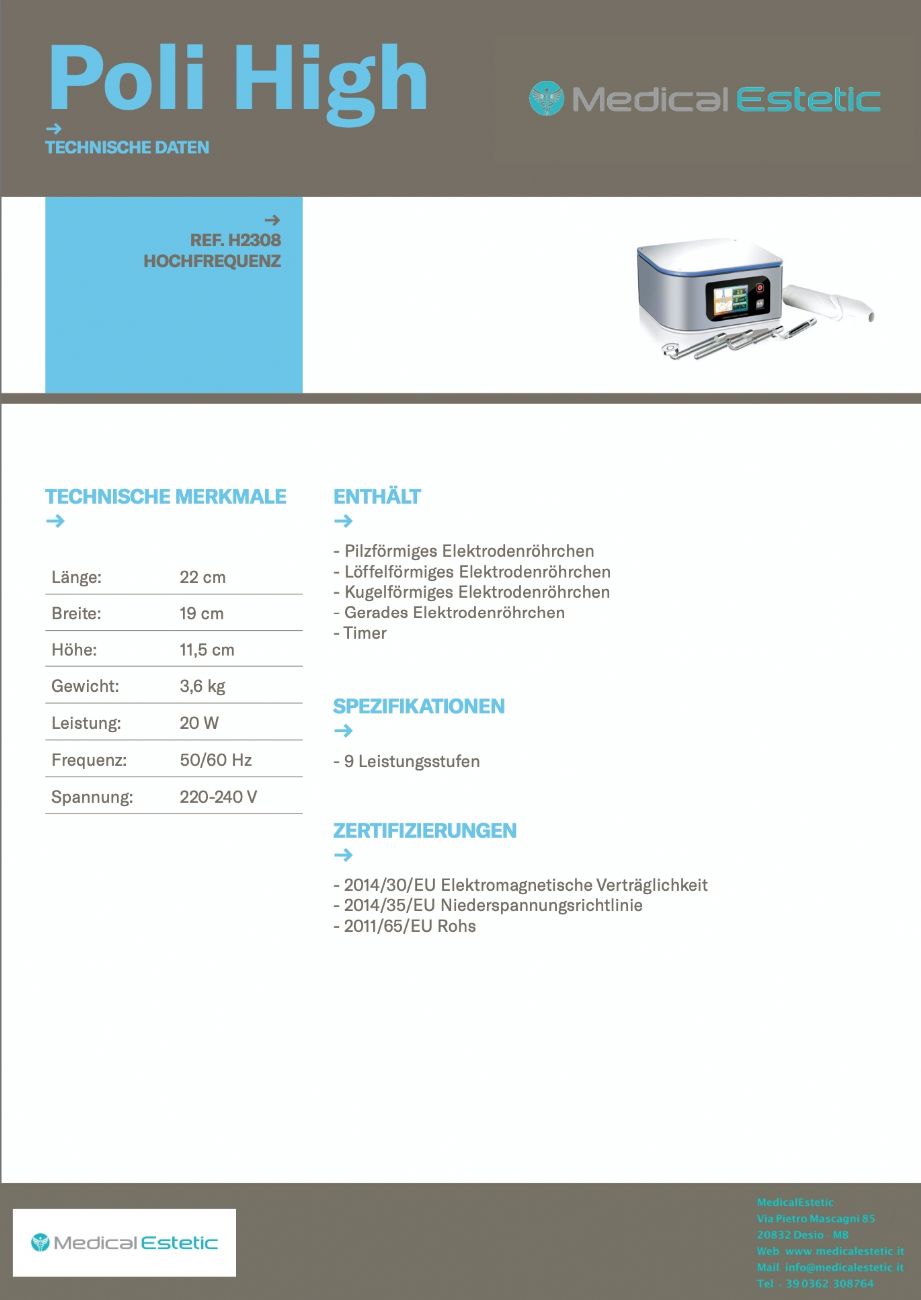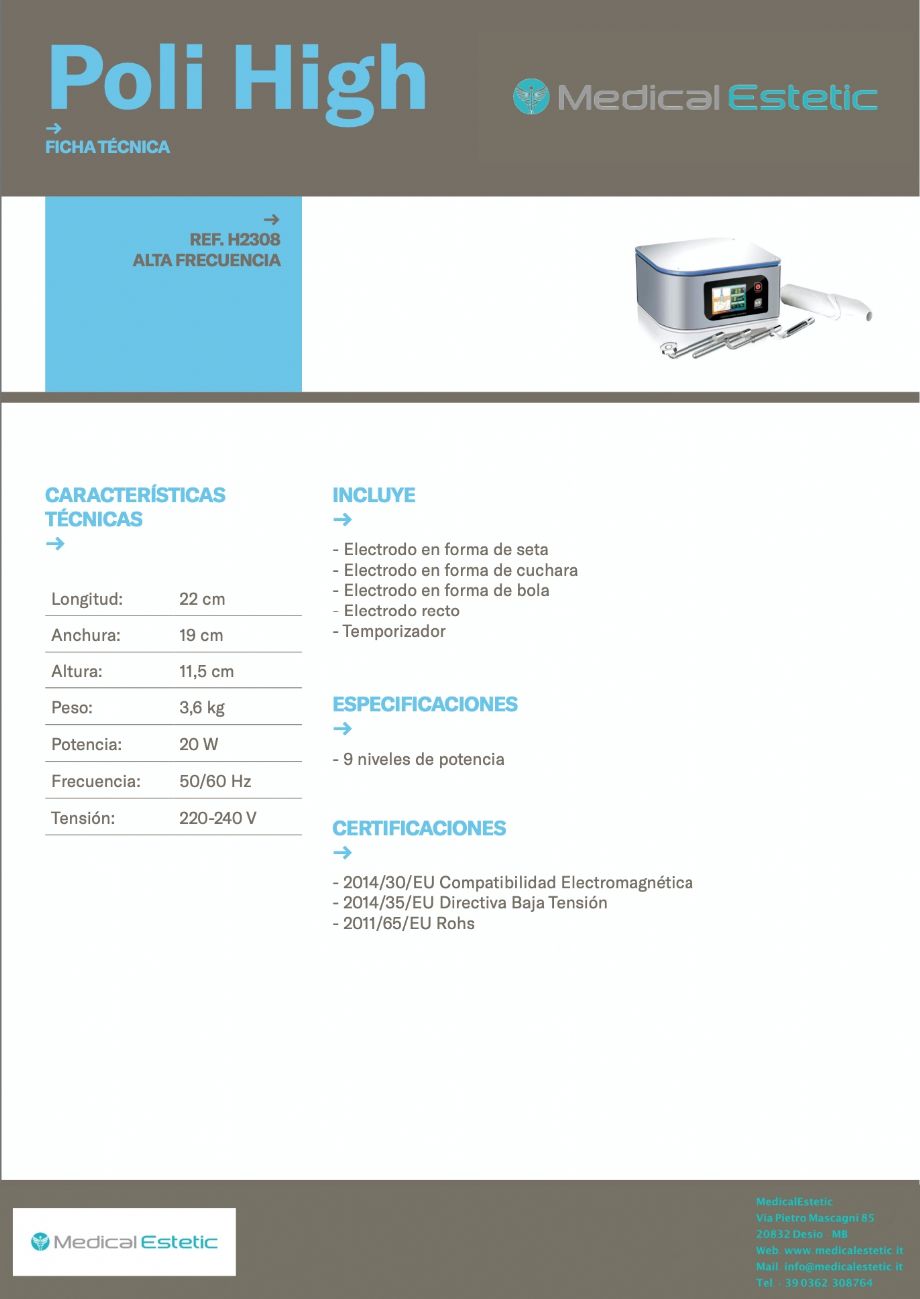 POLI HIGH Alta Frequenza
H2308
HIGH FREQUENCY
POLI HIGH Art. H2308
TECHNICAL CHARACTERISTICS - CERTIFICATIONS
Length: 22 cm
Width: 19 cm
Height: 11,5 cm
Weight: 3.6
Energy: 20 W
Frequency: 50/60 Hz
voltage: 220-240 V

- 2014/30 / EU Electromagnetic compatibility - 2014/35 / EU Low Voltage Directive
- 2011/65 / EU Rohs
It is a device that generates high frequency current 150-200Hz.
The energy emitted is transmitted to the dermis, thus increasing tissue respiration.
and promoting lymphatic turnover. 230V 40W
Its electrode handpiece is made of highly insulating material,
so as to completely inhibit the transfer of power from the operator to the customer.
The device allows for skin treatments by stimulating the flow of blood to the surface.
and encouraging the penetration of cosmetic products.
HIGH FREQUENCY EFFECTS FOR BEAUTY TREATMENTS:
vasodilator effect (direct method):
Thanks to the thermal effect of the current occurs vasodilation. Indicated after facial cleansing
Bactericidal effect and sterilization (remote method):
when keeping the electrode close to the skin (without contact), a spark appears that transforms the oxygen between the electrode surface and the skin into ozone, generating an antiseptic and antioxidant effect. The treatment is indicated for example after the extraction of pimples.
Tonic and stimulating effect:
the physiological effect is obtained indirect massage. Recommended for devitalized skin.
Decongestant effect:
generates a sense of irritated relief and sedation areas.