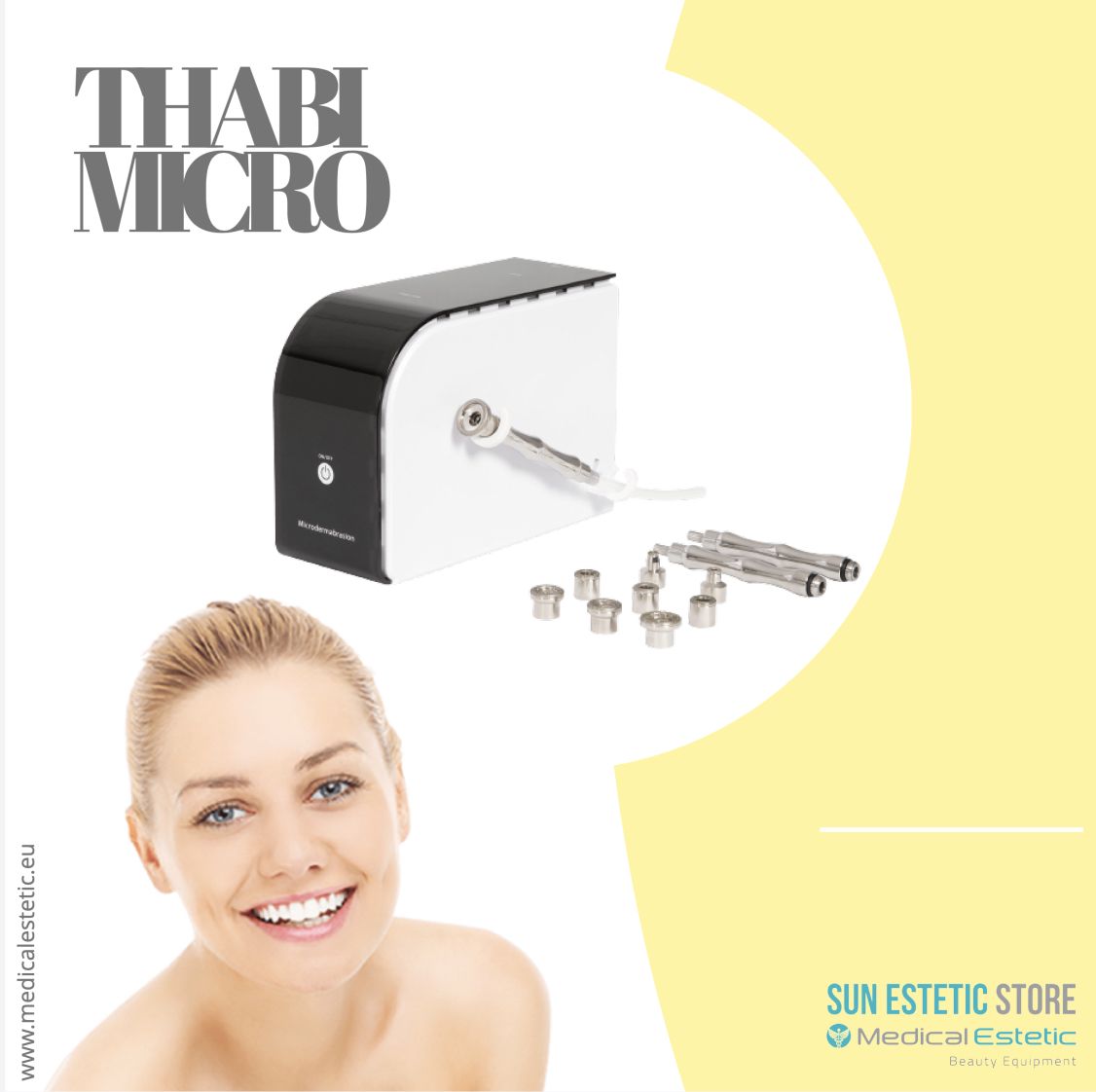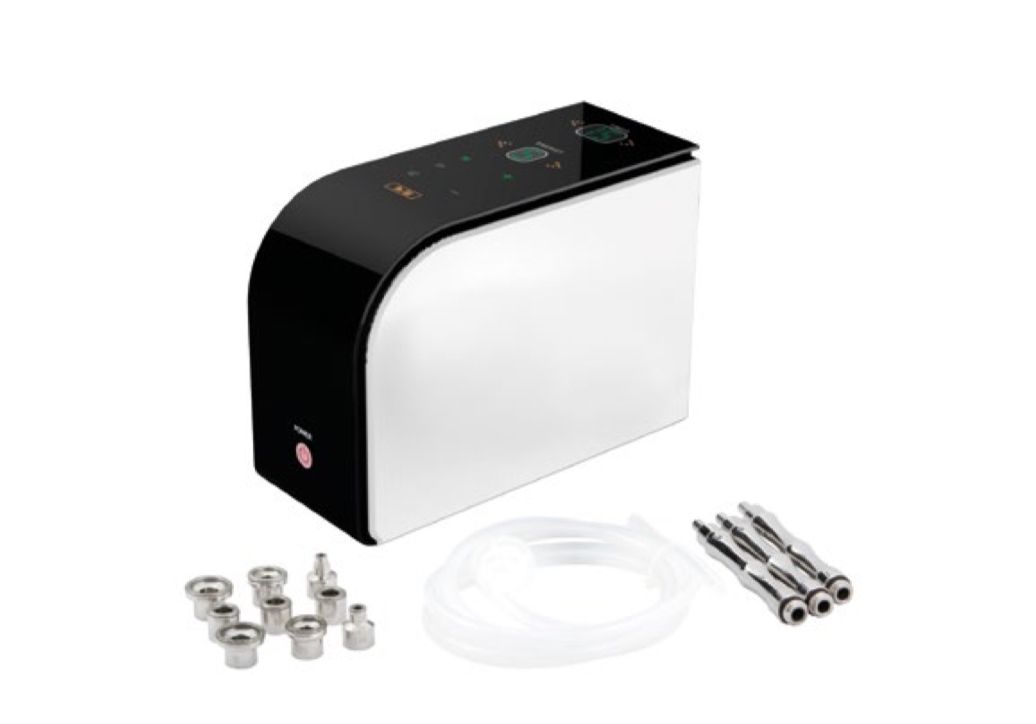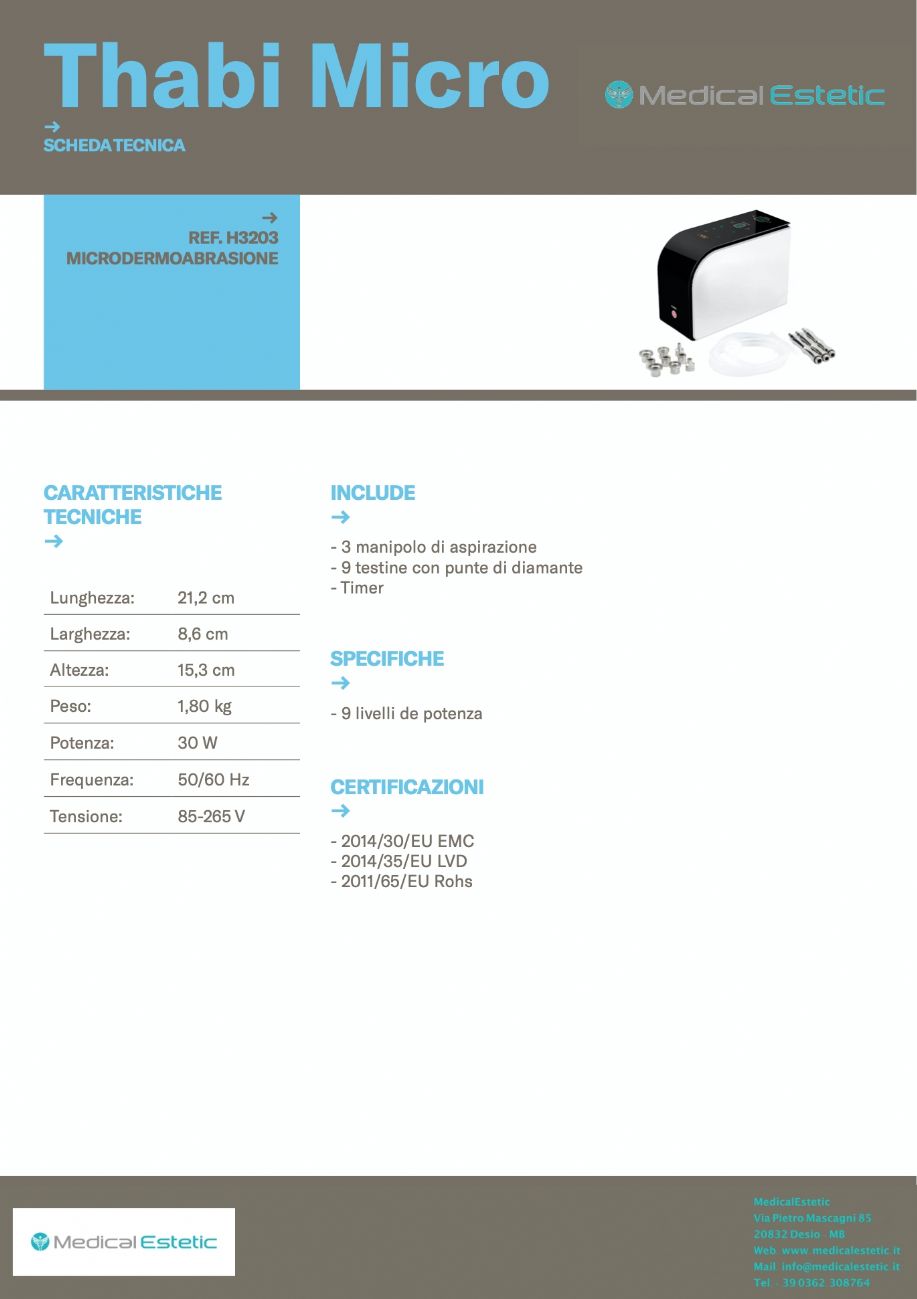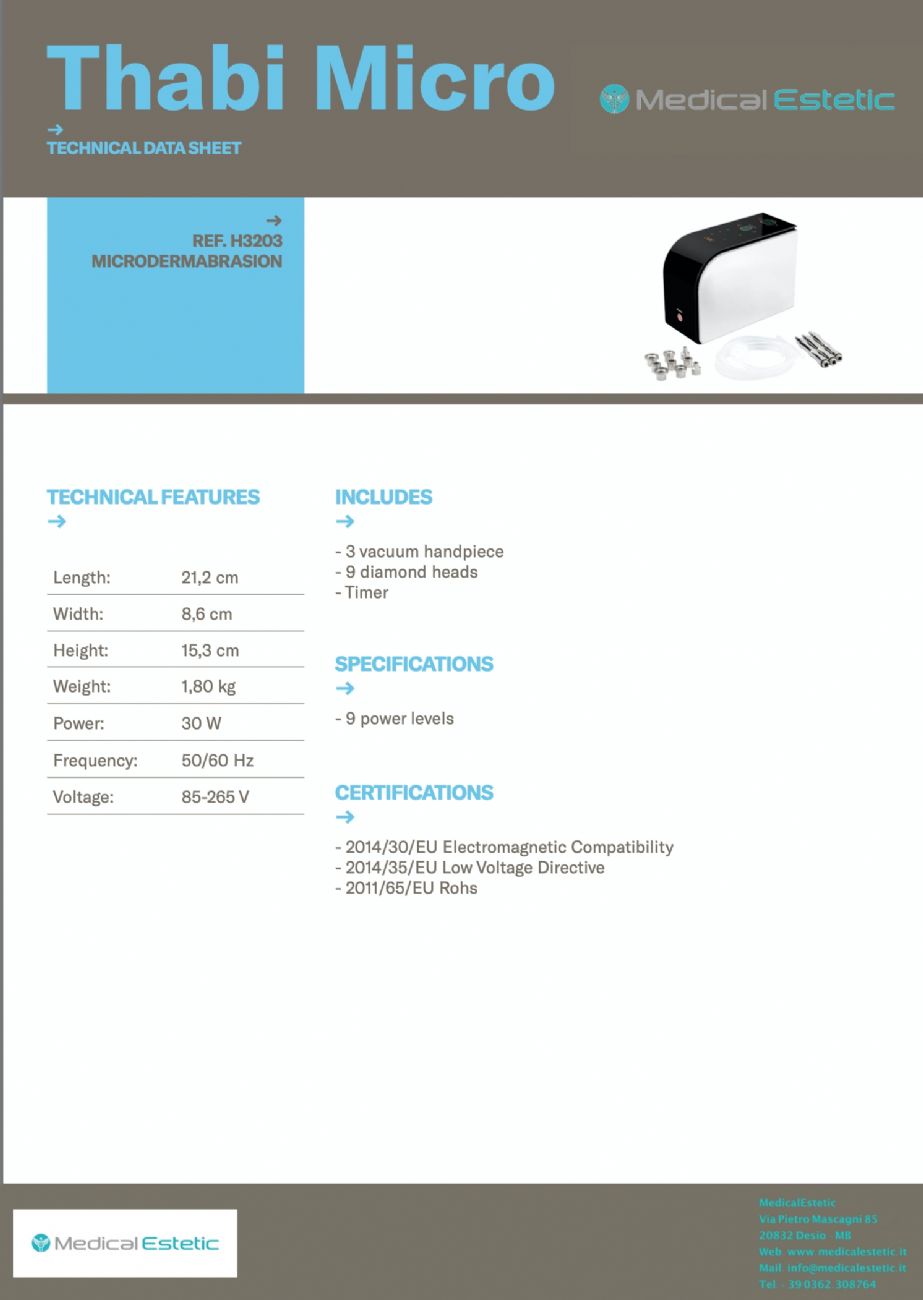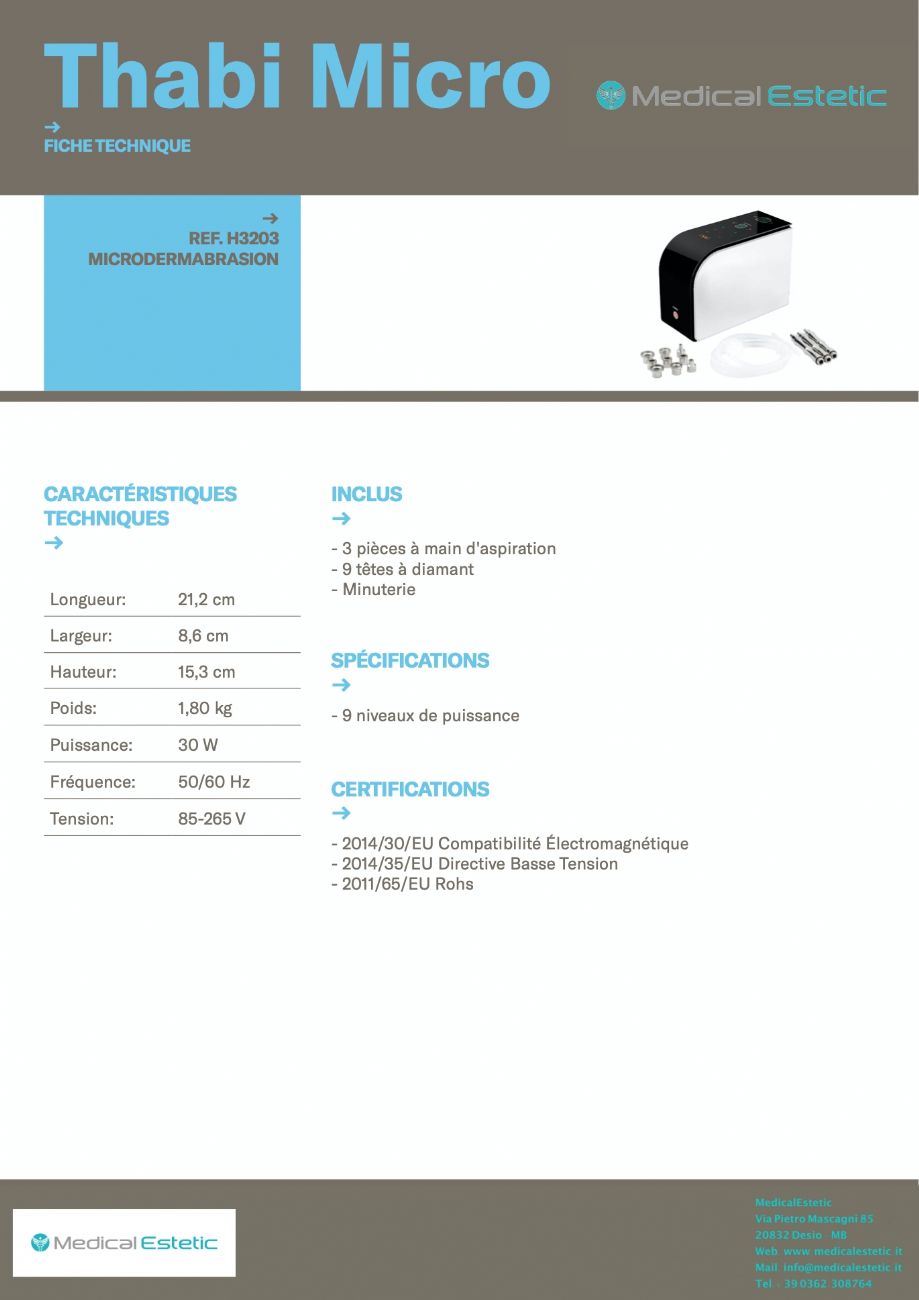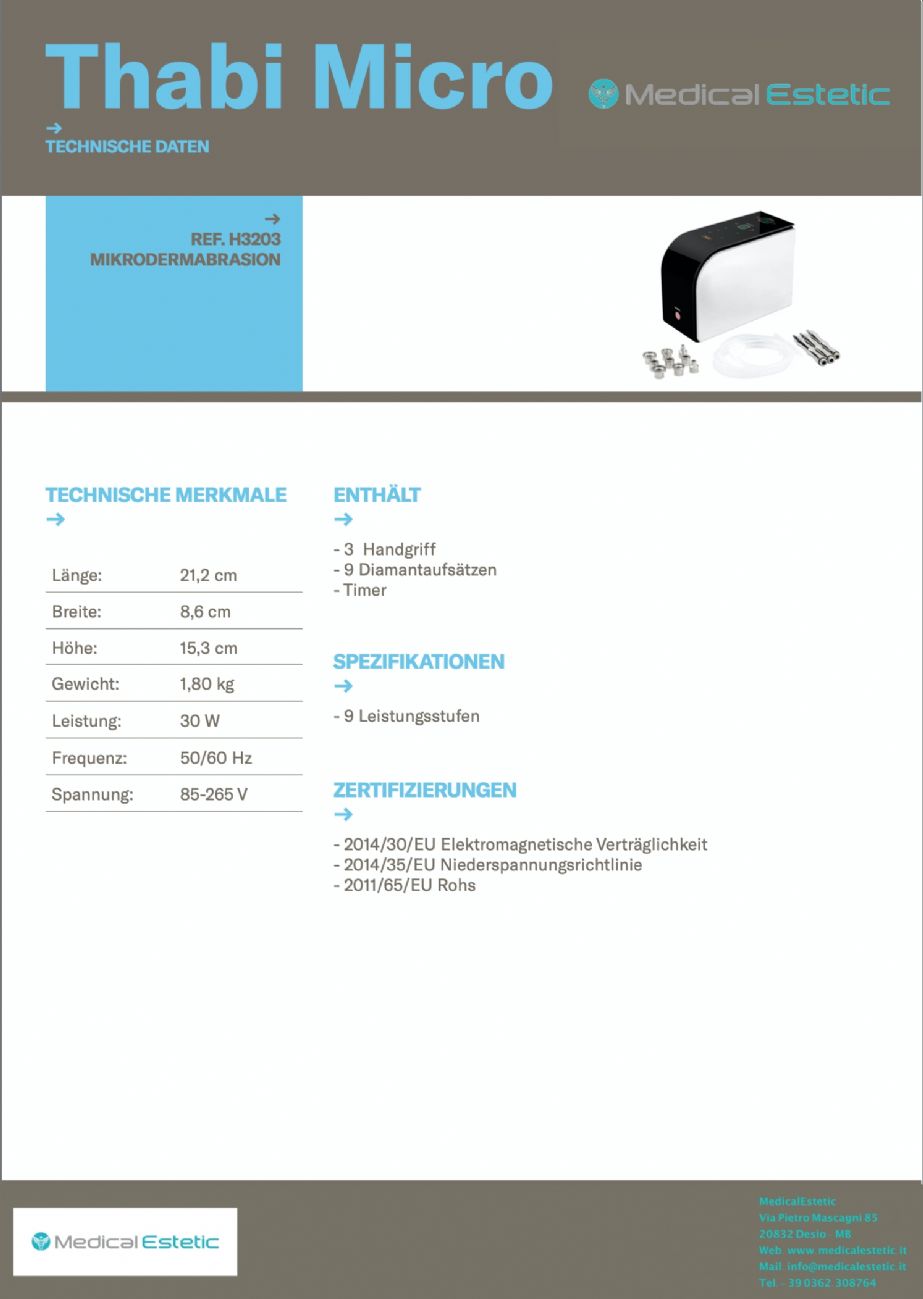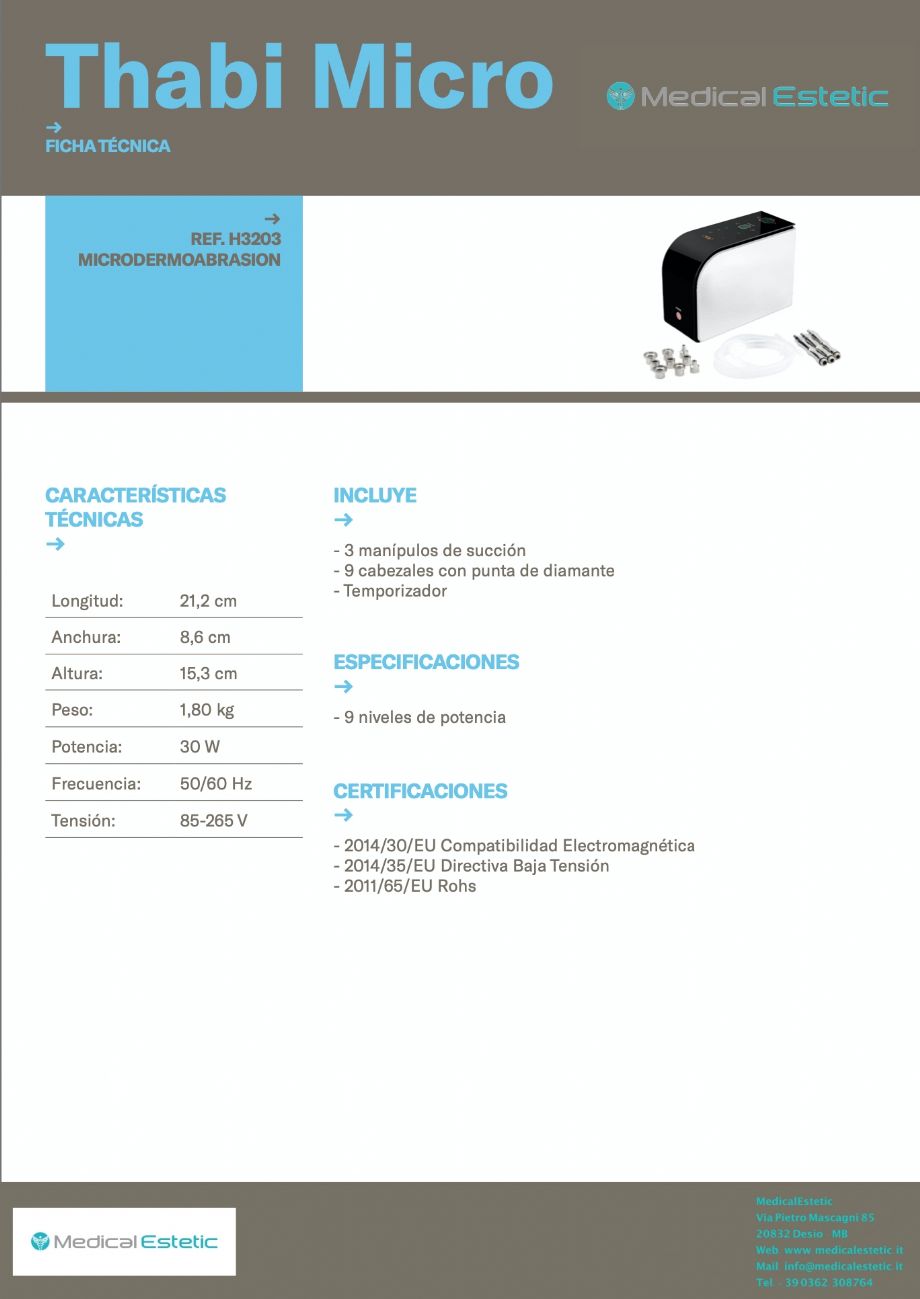 THABI MICRO Microdermoabrasione
H3203
MICRODERMABRASION
THABI MICRO Art. H3203
Microdermabrasion device with diamond heads.
It is used for treatments exfoliating the surface layer of the skin.
It is equipped with 9 heads and 2 applicators with a vacuum system to suck out all the dead cells.

Microdermabrasion Peeling
to abrade or rub the top layer of skin based on the principles of exfoliation.
Different from many other chemical peelings available today, this is a dry exfoliation method
which is safe to use in many parts of the body, including the face area.
Exfoliant can also be understood as the removal of dead cells.
It can help relieve wrinkles and fine lines.
It is also very useful for scars left by wounds or chickenpox.
It also helps to unblock pores, stimulates skin circulation, eliminate dead skin cells from the upper layer of the skin and improves the ability to retain skin moisture.
Giving the skin a younger, healthier appearance.