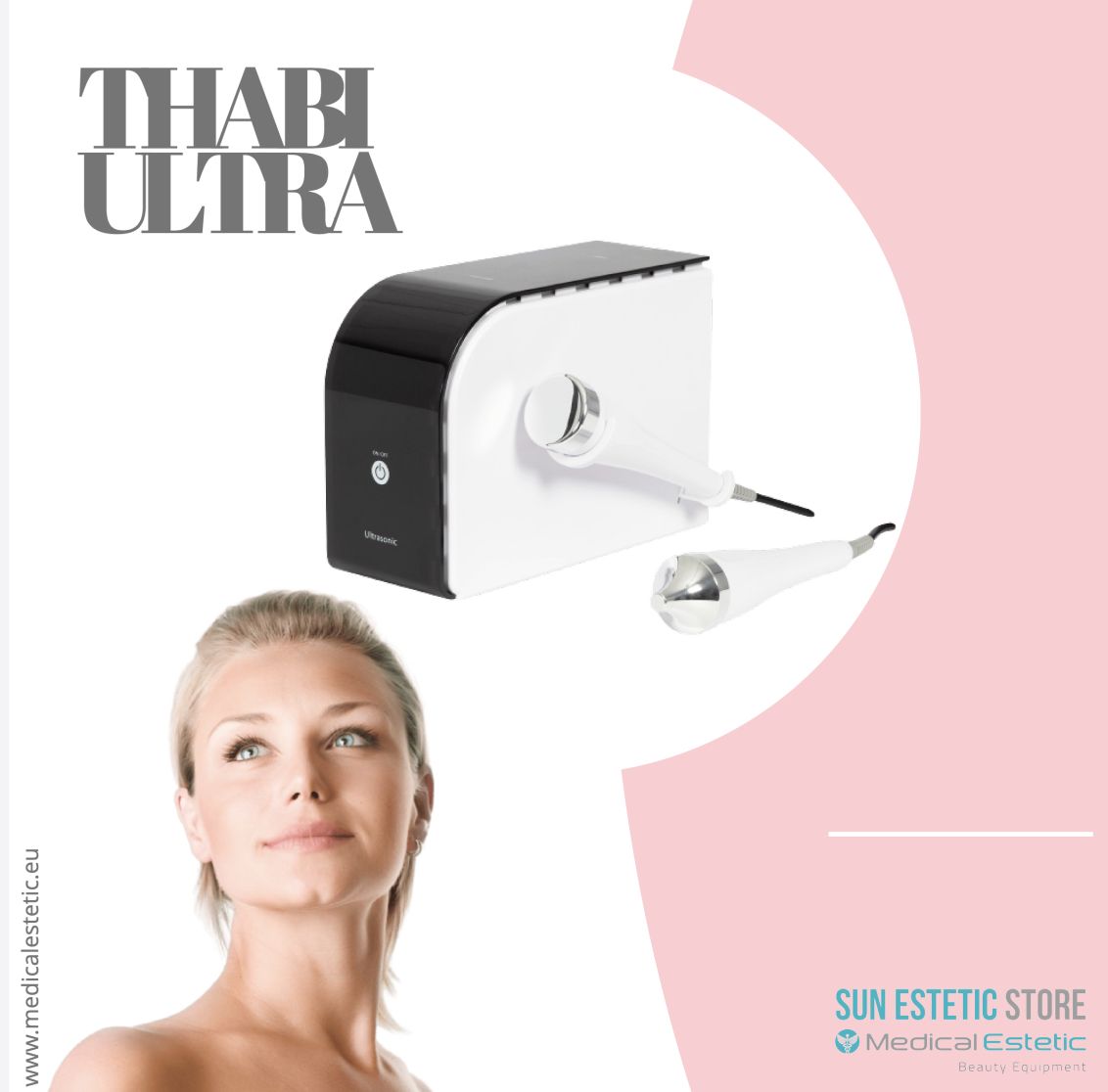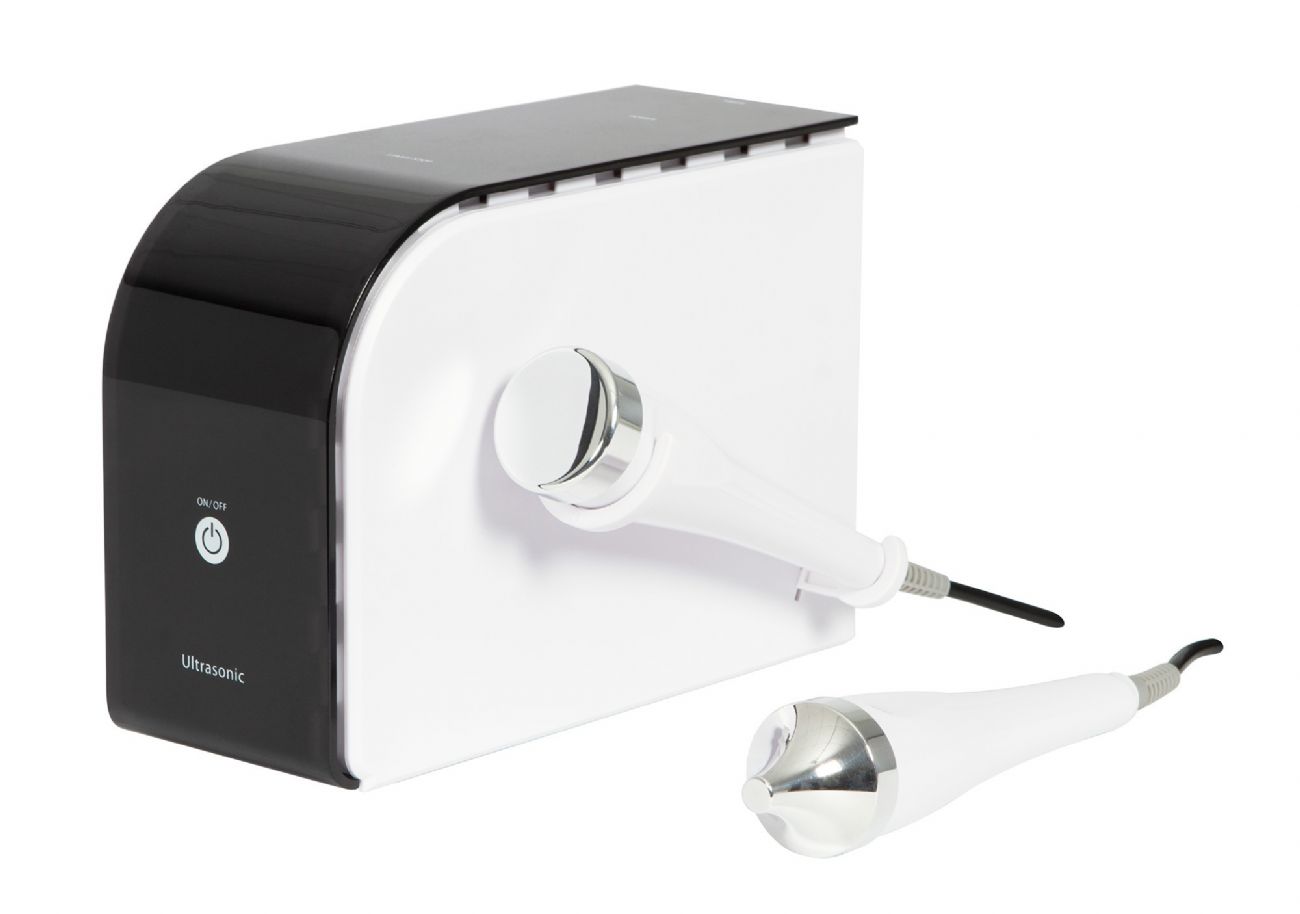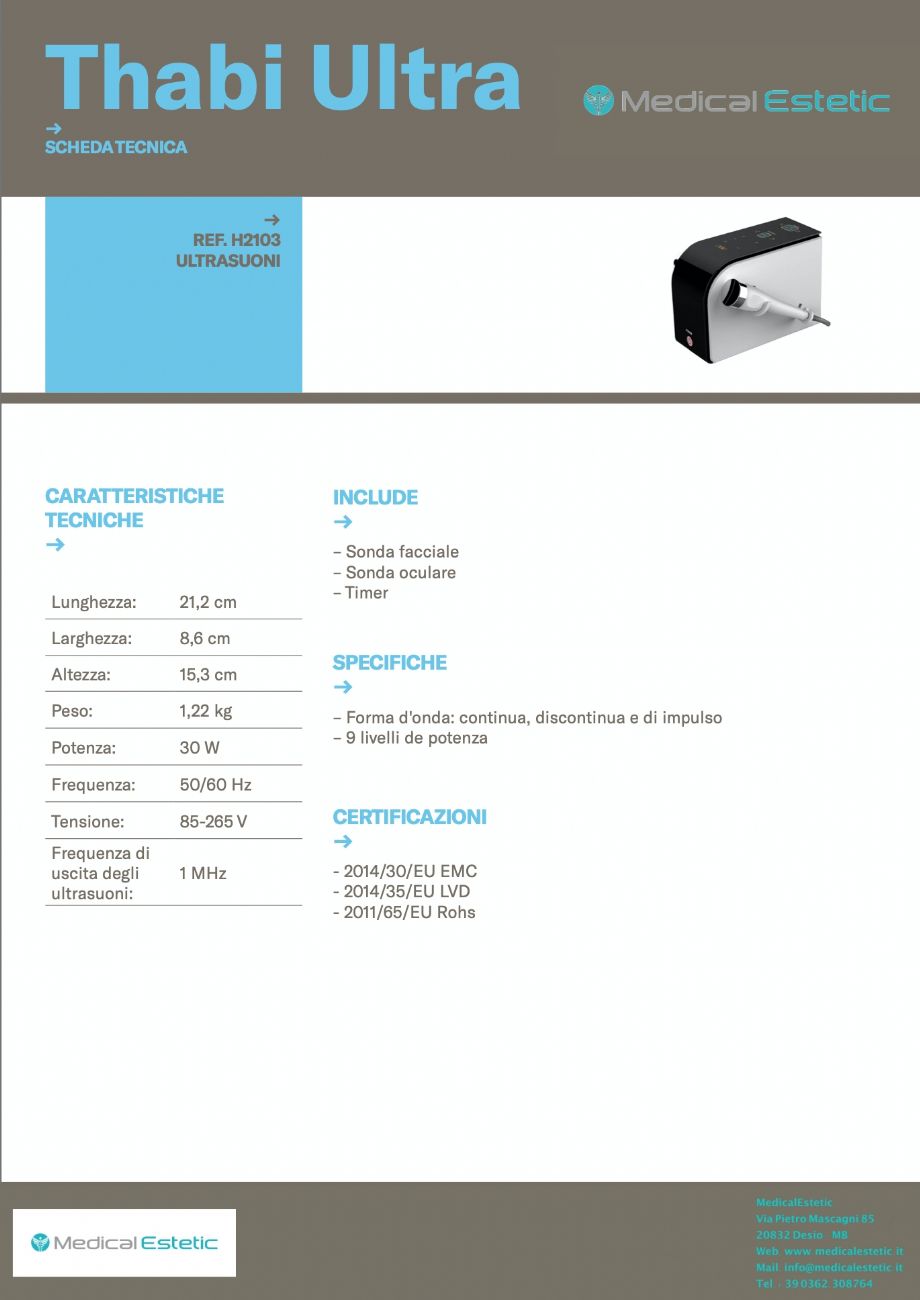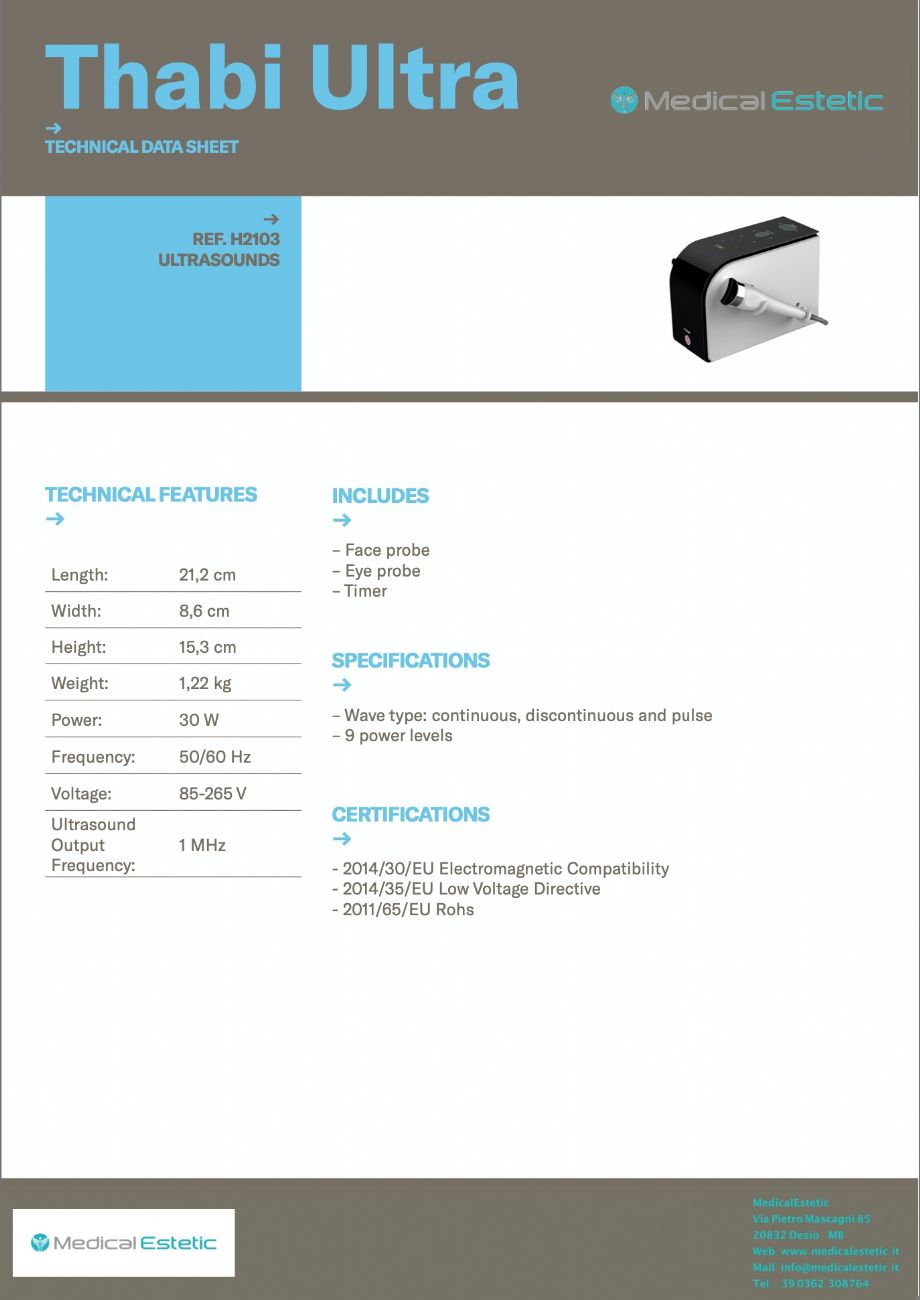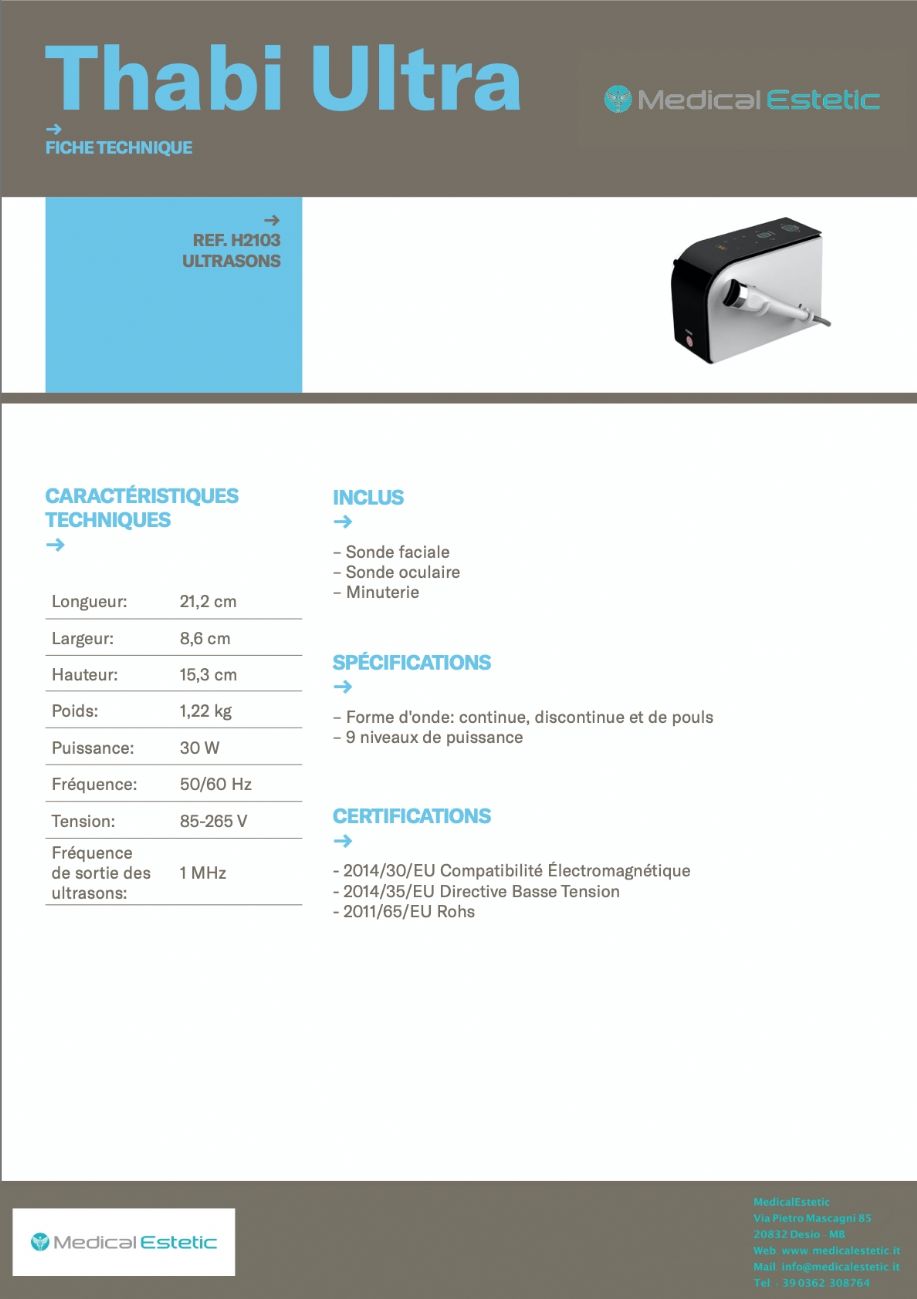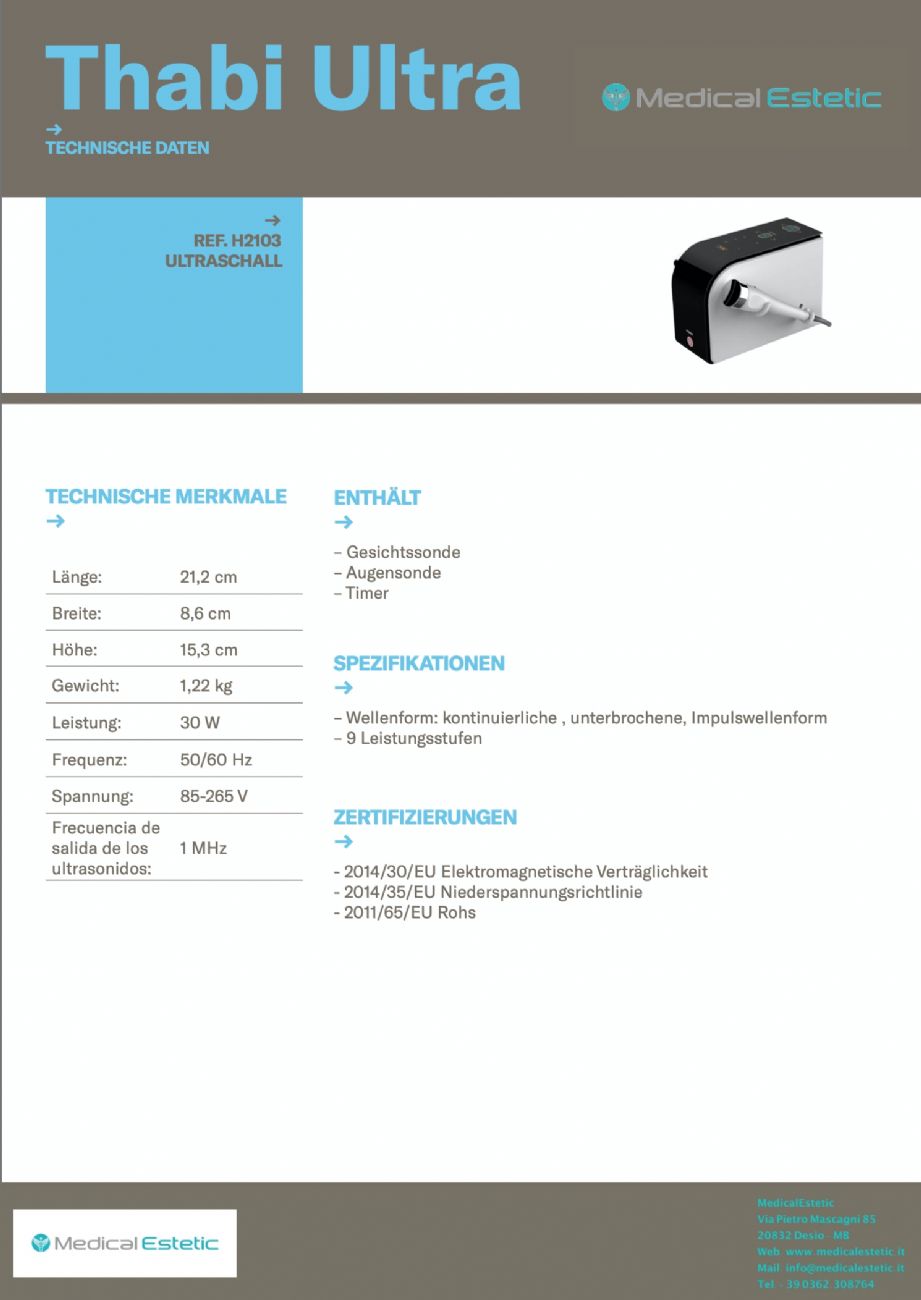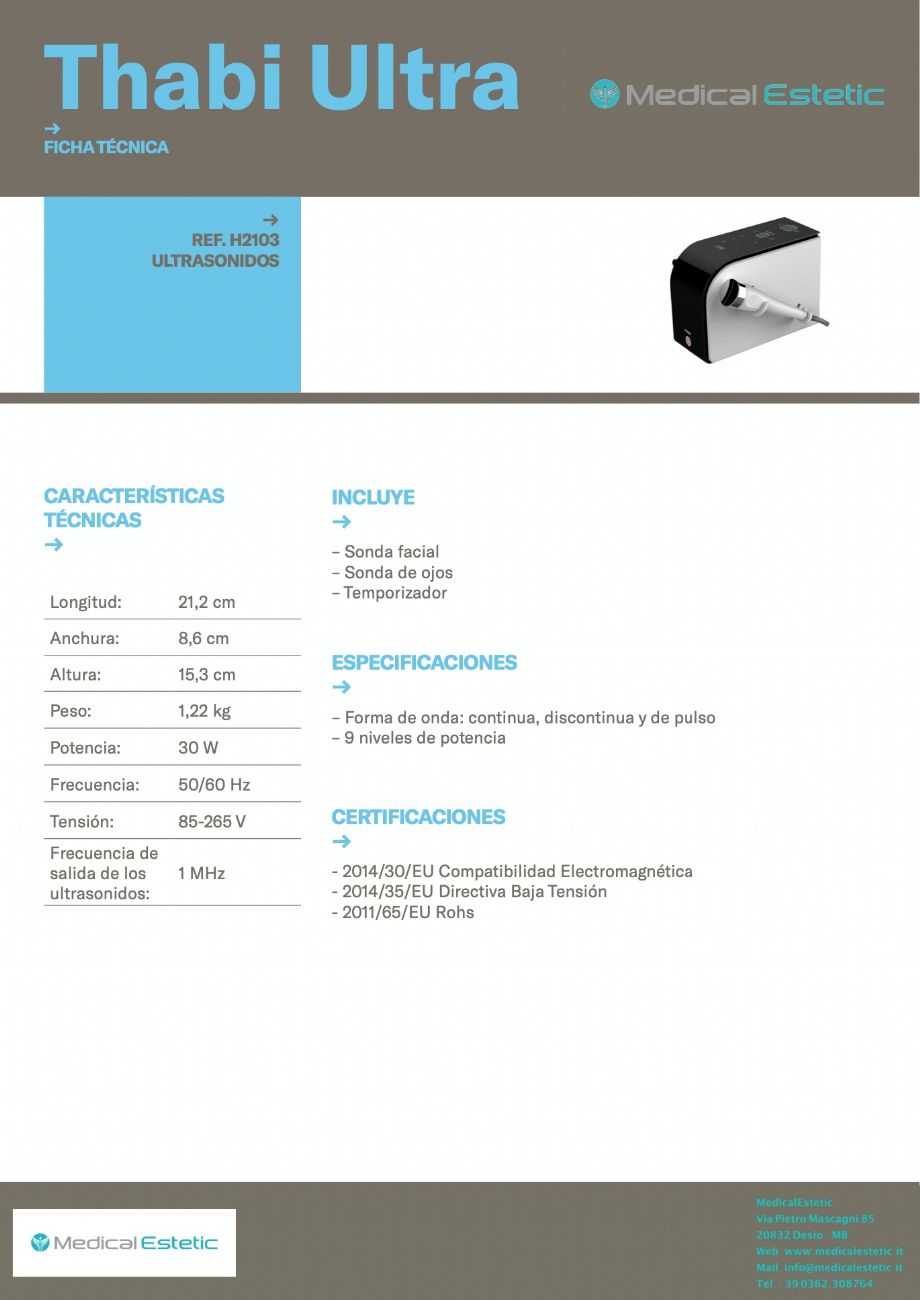 THABI ULTRA Ultrasuoni
H2103
ULTRASOUNDS
THABI ULTRA Art. H2103
It is an ultrasound generator for aesthetic applications, the ultrasound device for the face will help all women to preserve their beauty.
The ultrasounds help to regenerate the elastin naturally contained in the skin, which reduces wrinkles and improves firmness.
Ultrasound also stimulates the production of collagen responsible for the skin's "youthfulness", helping to oxygenate cells by promoting the elimination of toxins that give the skin a fresh, smooth appearance.
The skin loses moisture over the years, but thanks to ultrasound treatment the process is slowed down. It also increases the effectiveness of moisturizing creams because it improves their absorption.

The ultrasound head produces about 5 million gentle oscillations:
the ultrasounds penetrate the skin, stimulating circulation in the different layers of the epidermis.
The heat gently dilates the pores of the skin, thus facilitating the penetration of the active ingredients into the cosmetics.
The vibration of light reaches the deep layers of the skin, making them more permeable and transporting the cosmetics used and the moisture to the deepest areas.
Treatment with the ultrasonic handpiece stimulates metabolism and waste disposal.
It acts on the lymphatic system: cells regenerate faster.
The interaction of these factors can improve the appearance of your skin and make you look younger and healthier.
CERTIFICATIONS OF TECHNICAL CHARACTERISTICS
Length: 21.2 cm
Width: 8.6 cm
Height: 15,3 cm
Weight: 1,22 Kg
Energy: 30 W
Frequency: 50/60 Hz
voltage: 85-265 V
Ultrasound output frequency: 1 Mhz
- 2014/30 / EU Electromagnetic Compatibility - 2014/35 / EU Low Voltage Directive
- 2011/65 / EU Rohs