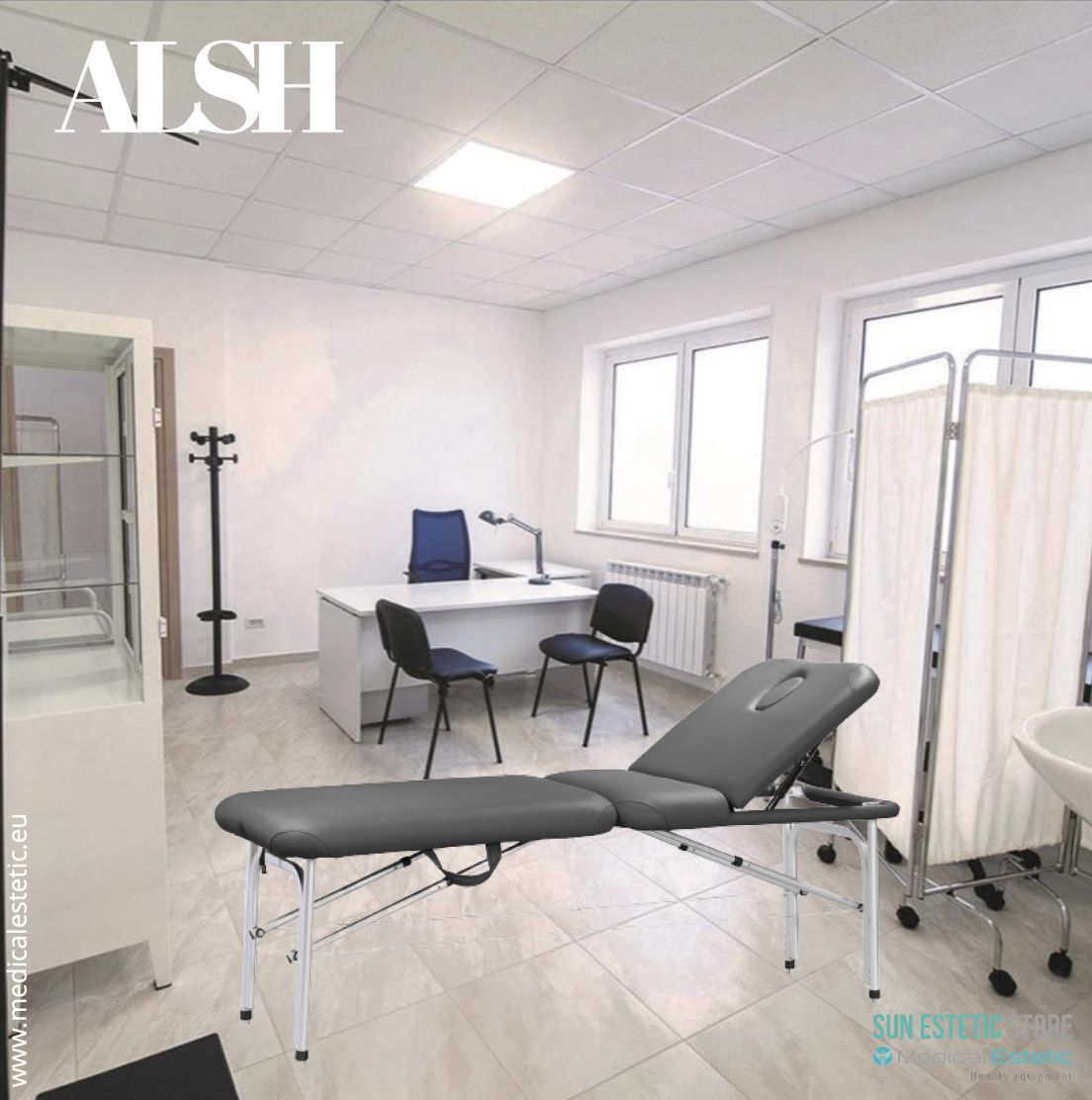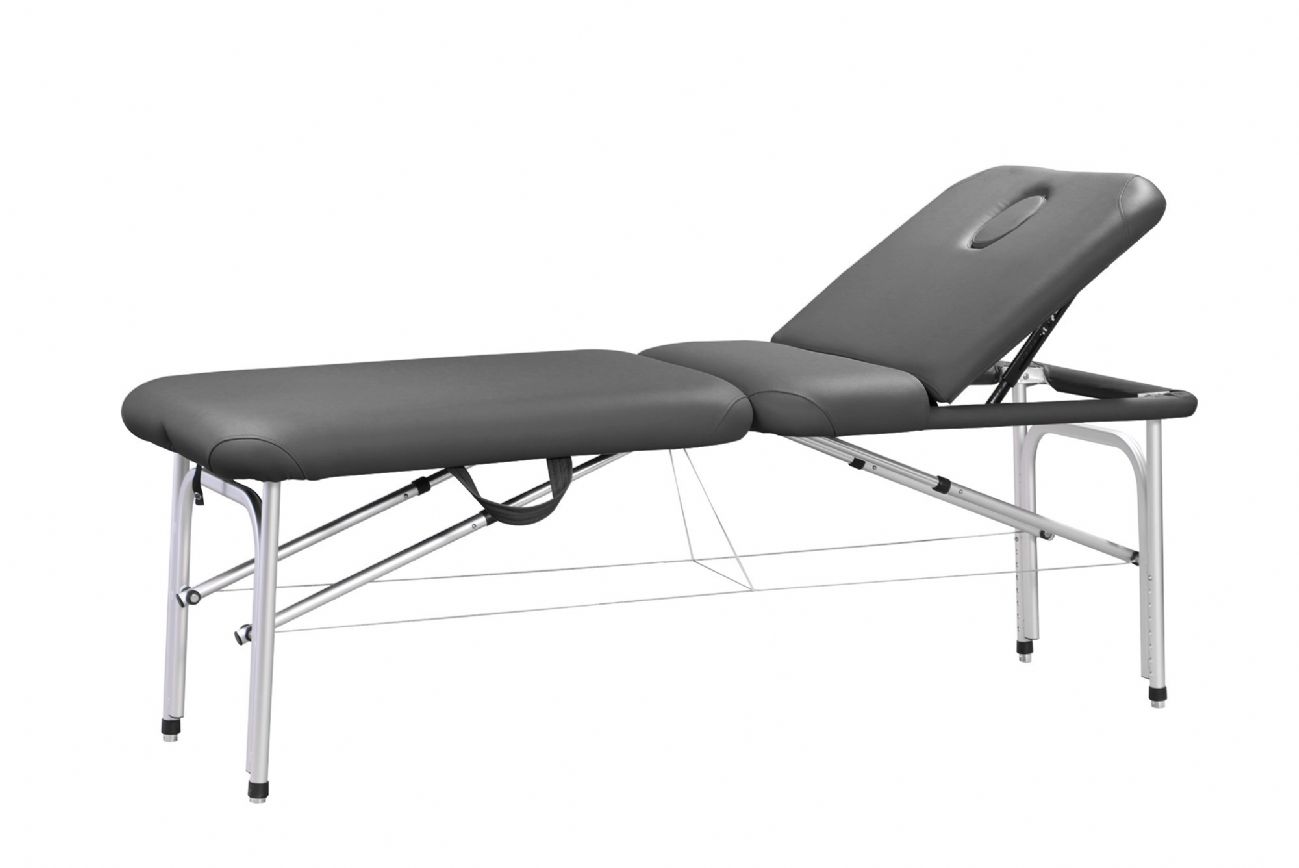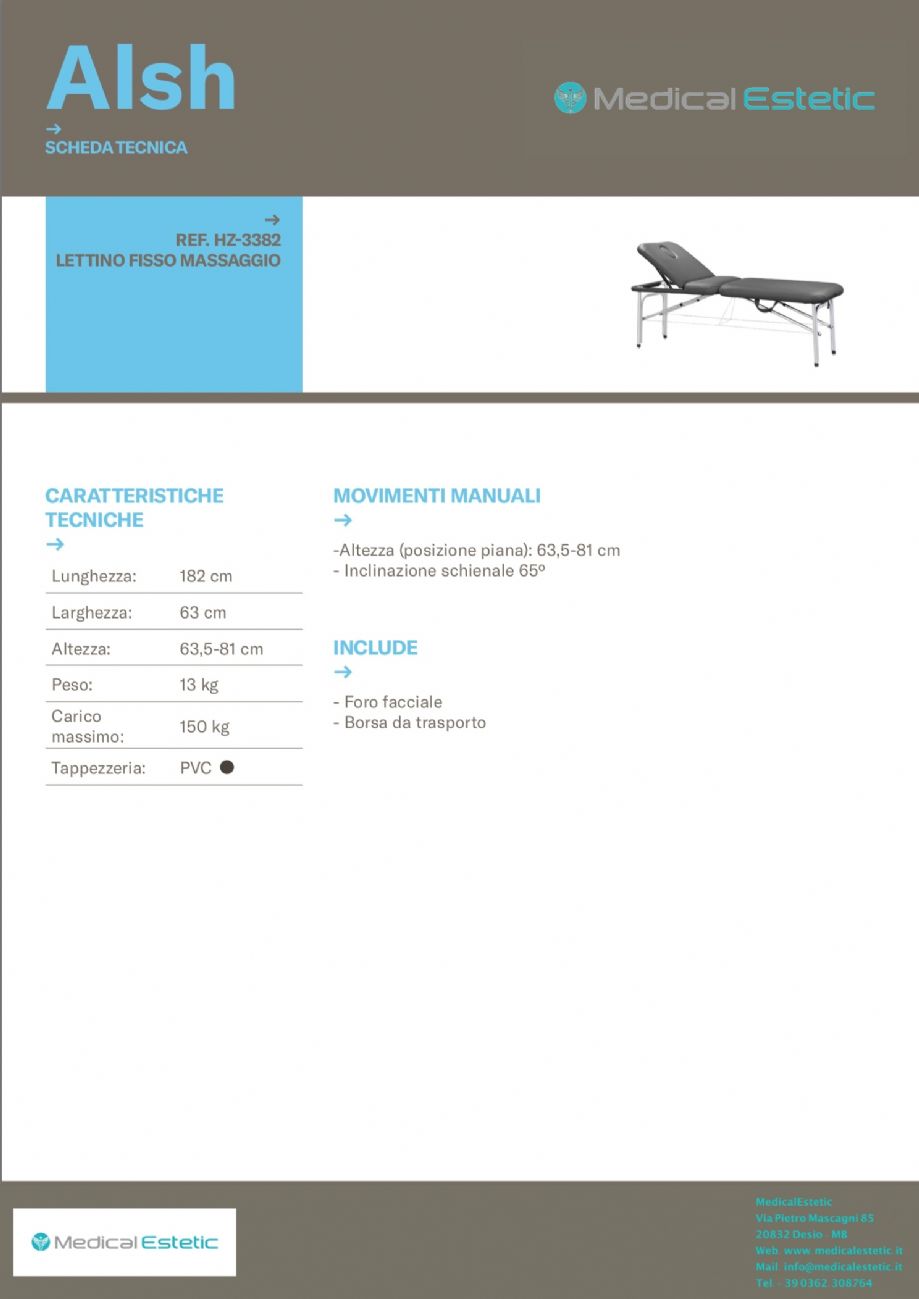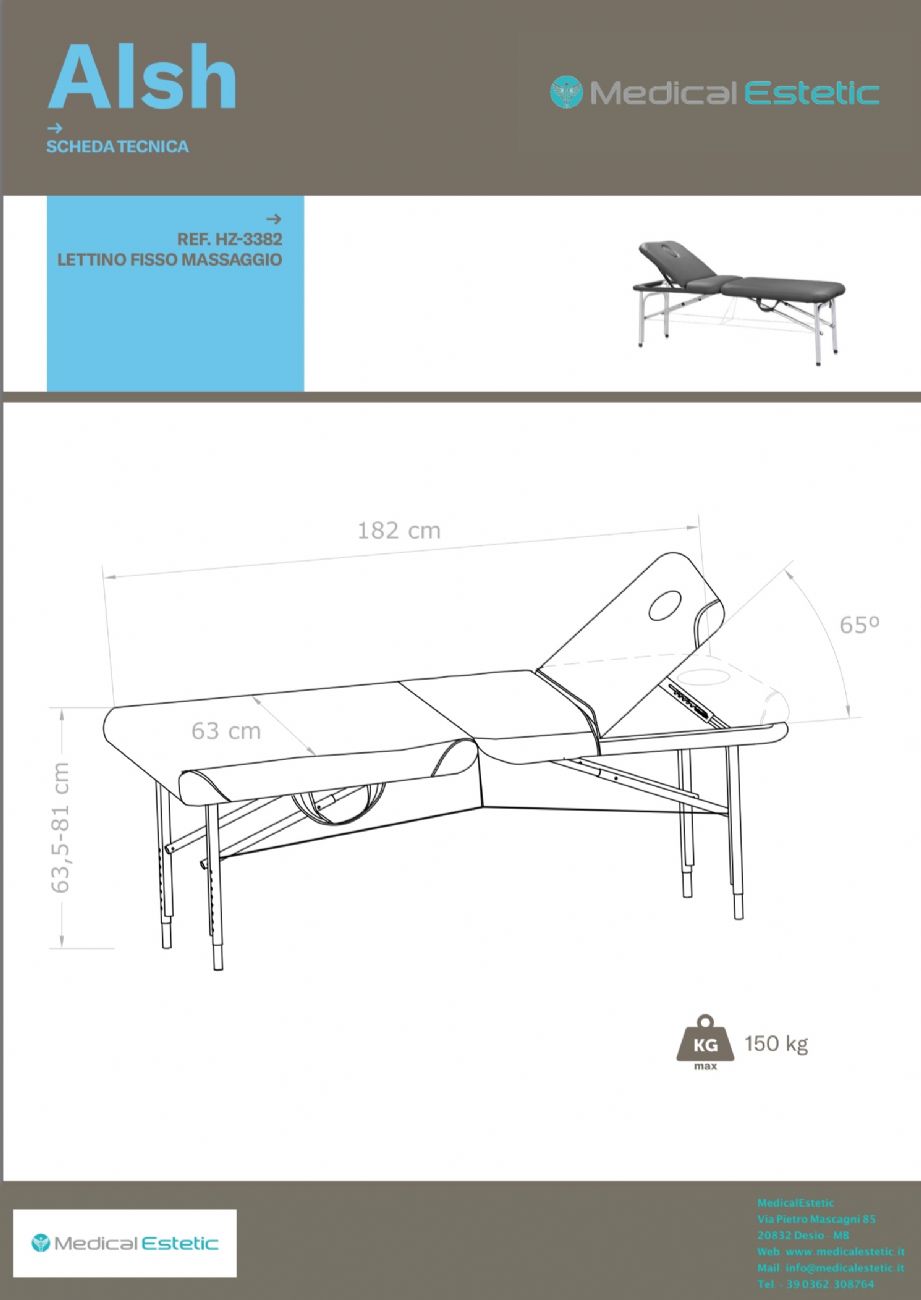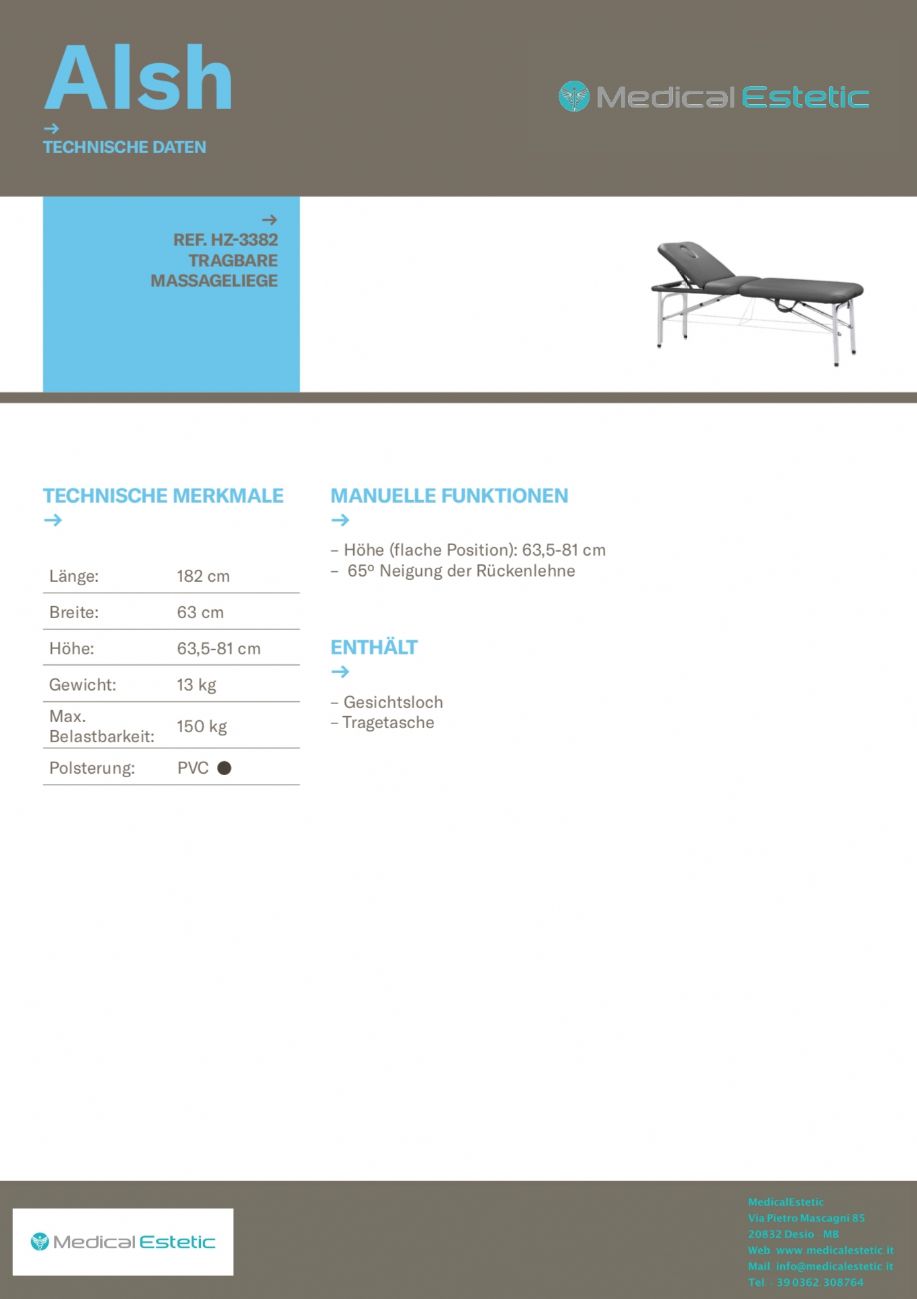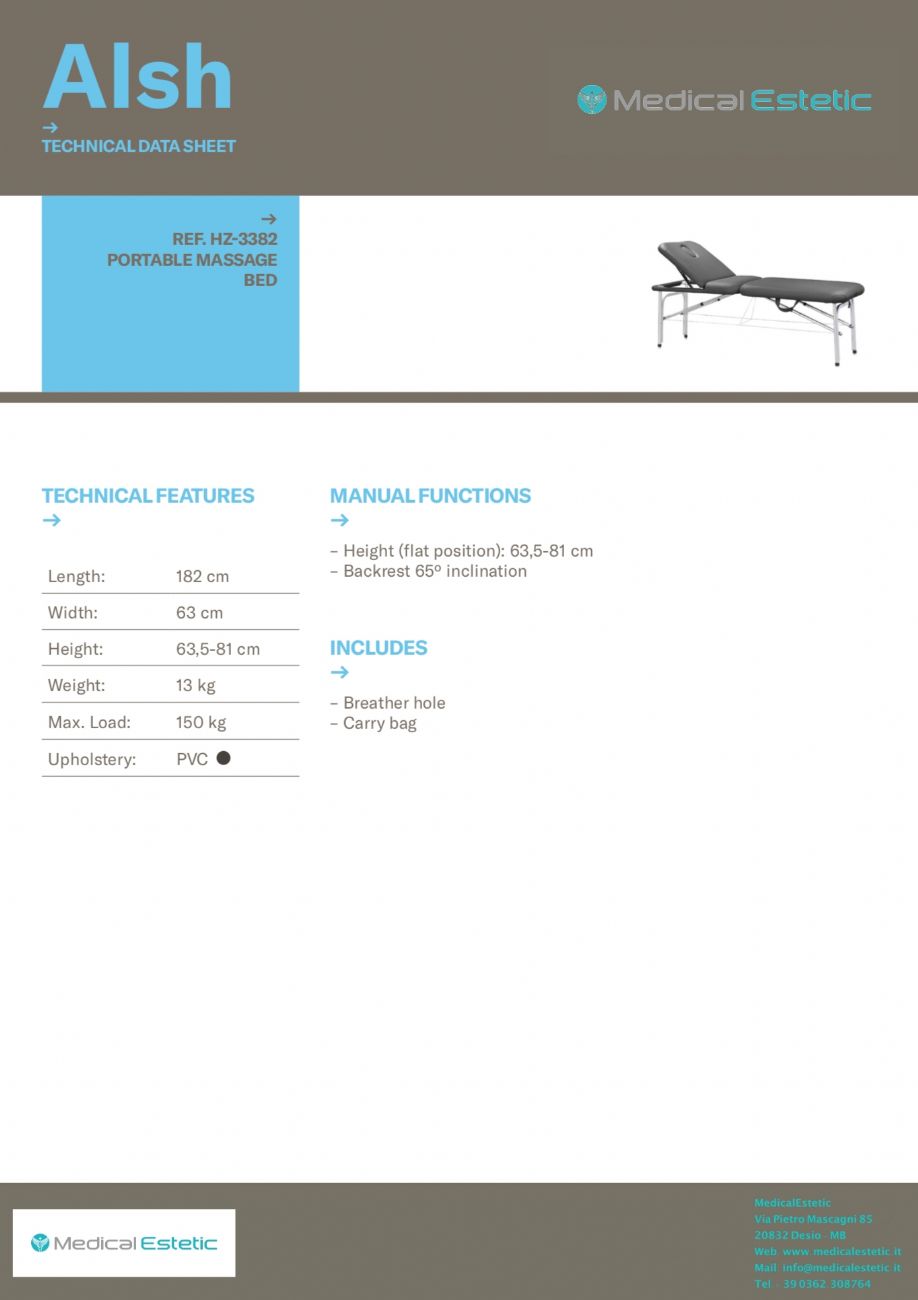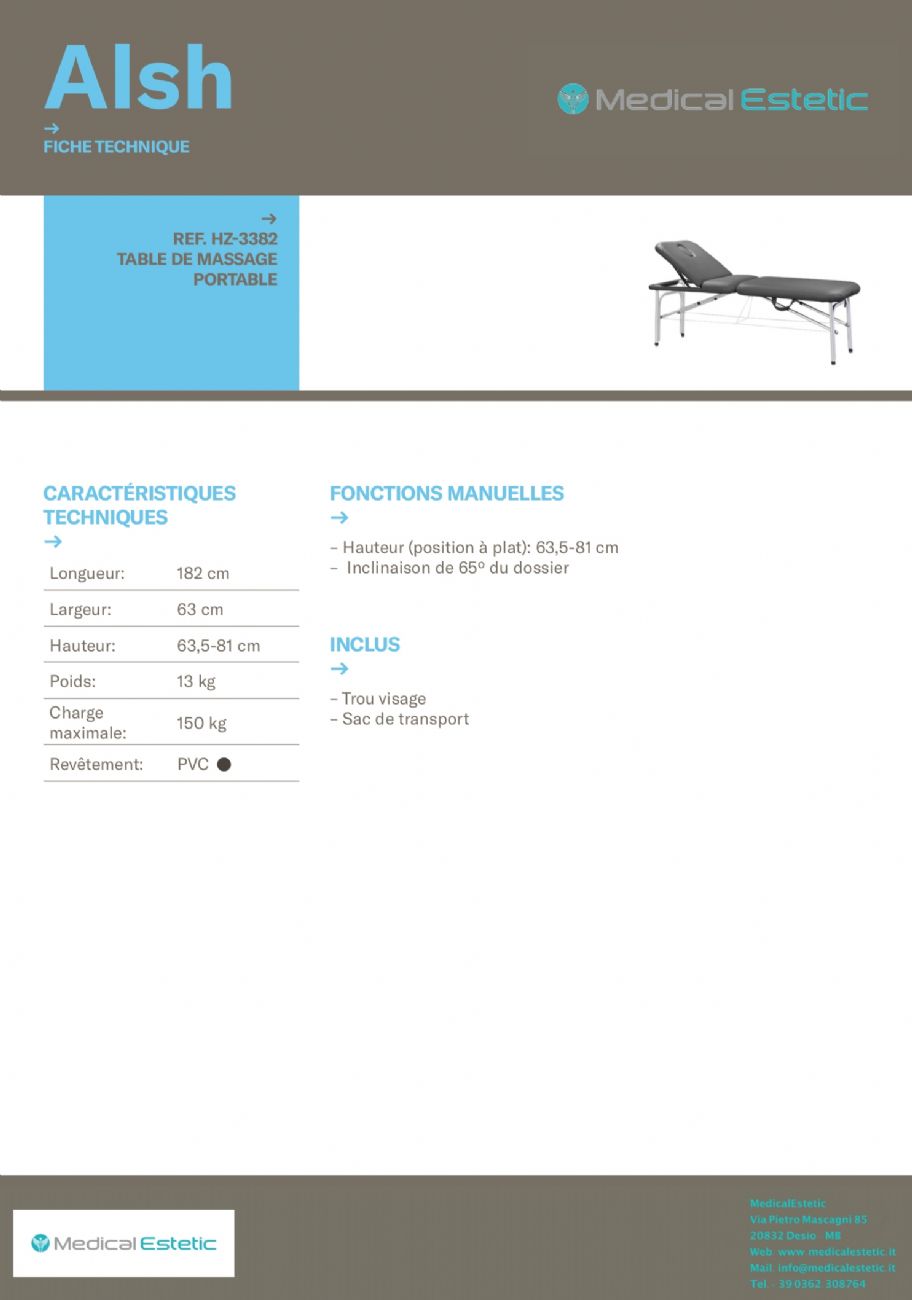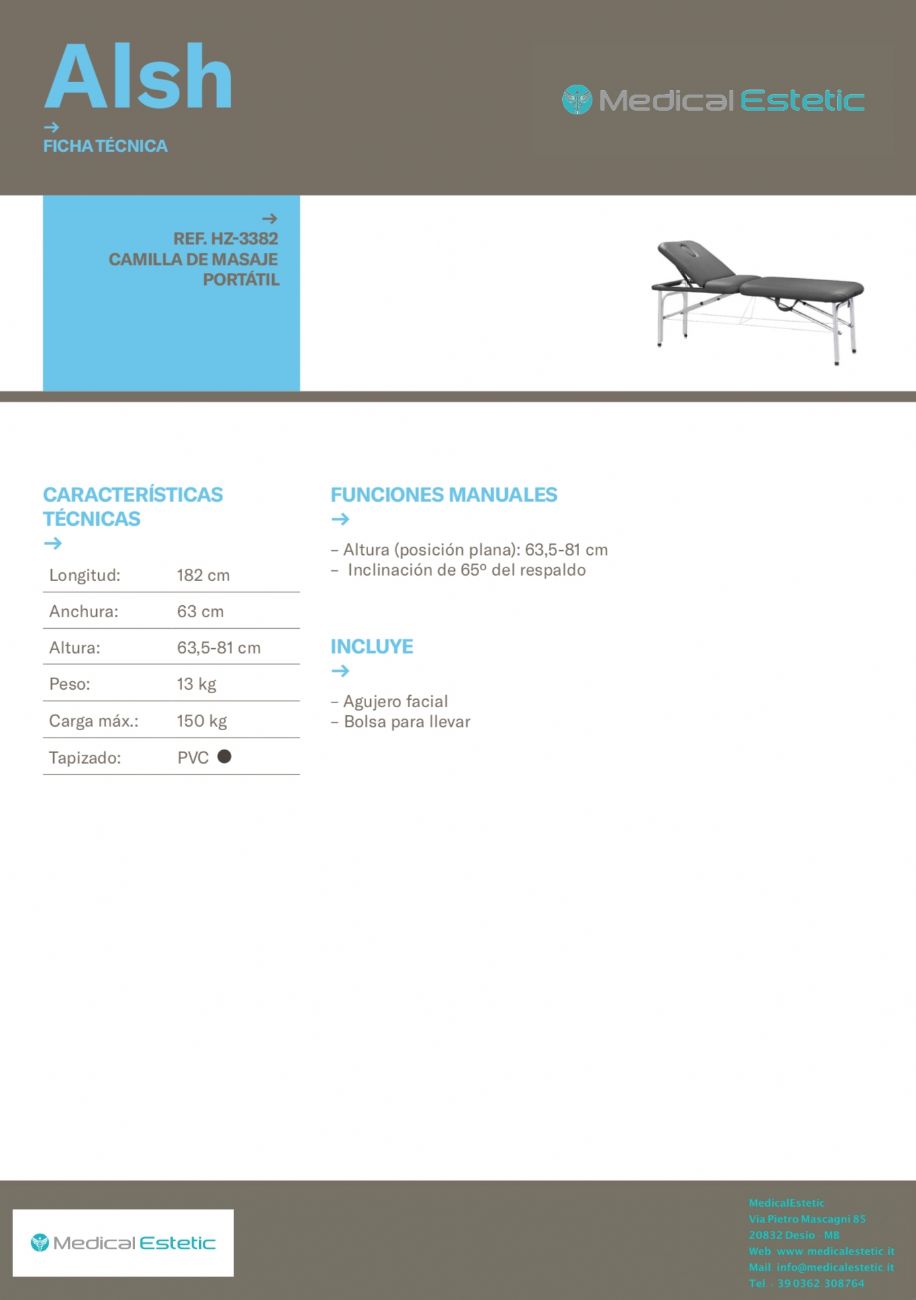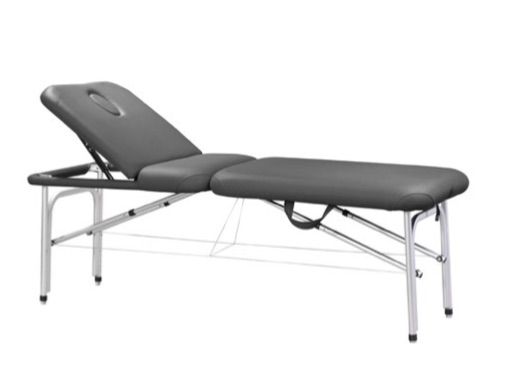 ALSH Lettino pieghevole trasportabile
HZ-3382
TRANSPORTABLE FOLDING COUCH
ALSH Art. HZ-3382
Portable 2-section bed with lightweight aluminum frame and tensors. Height adjustable in predefined positions and can be folded independently of the fixed height.
TECHNICAL FEATURES MANUAL FUNCTIONS
Length: 182 cm
Width: 63 cm
Height: 63,5- 81 cm
Weight: 13 Kg
Max. Load: 150 Kg
Upholstery: PVC

- Height (flat position): 63.5-81 cm - Backrest inclination 65°.
INCLUDES
- Vent hole185x66x59/83
AVAILABLE COLOURS : Black