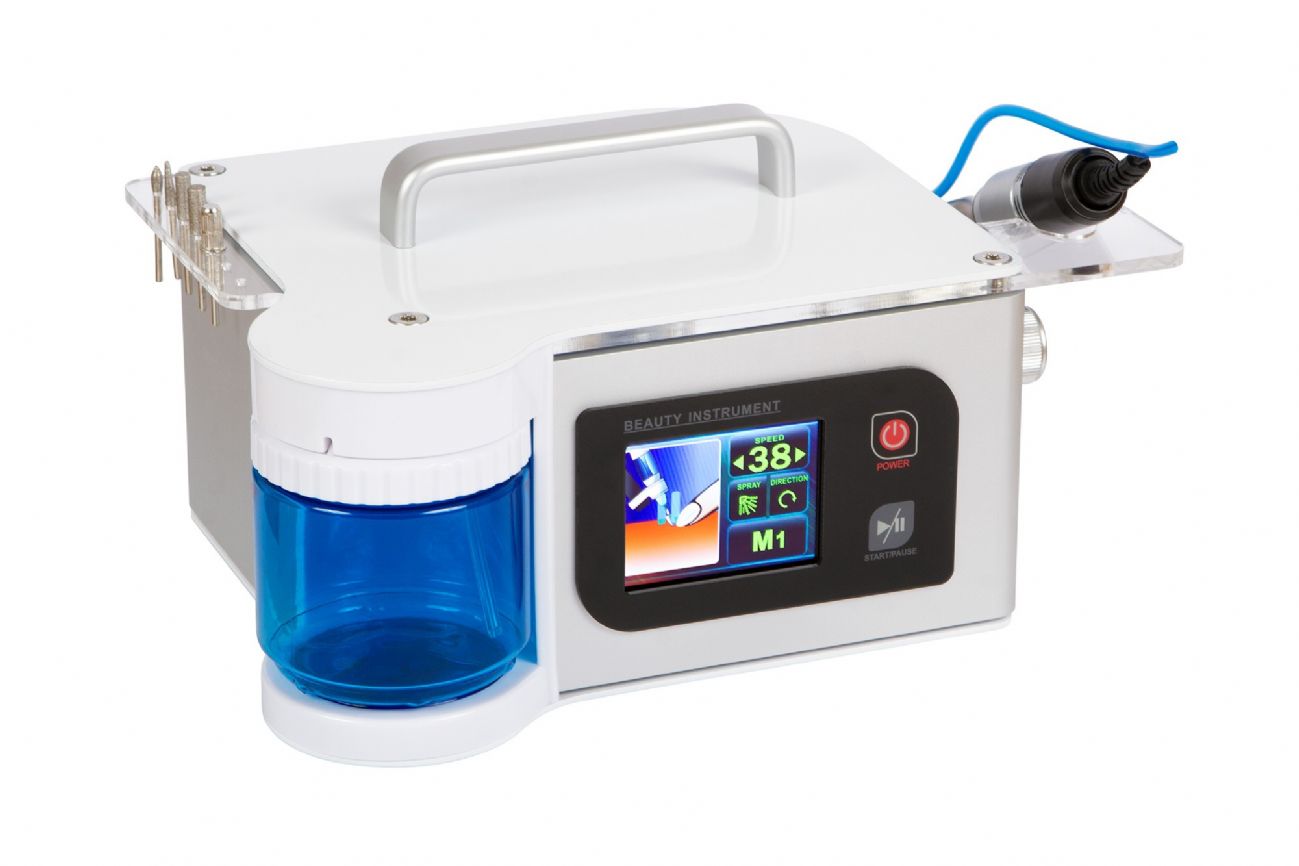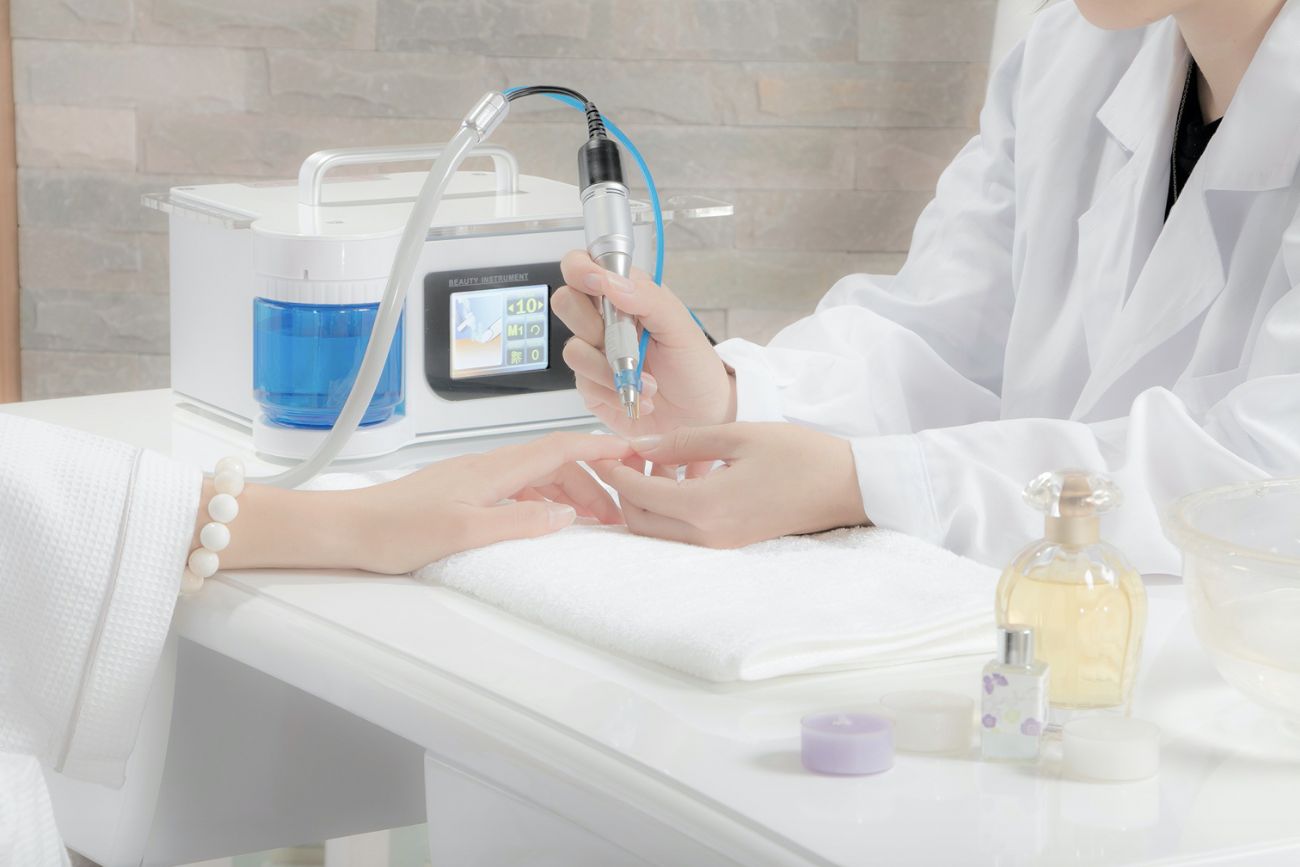 POLI NAILS Micromotore ad acqua
M0108
NAIL POLISHER
POLI NAILS Art. M0108
Color Touch Screen Display
Very effective and light cutter for manicure or podiatry.
Includes a handpiece with holder and a kick-start pedal.
Aluminum design Water spray hose Double direction rotation sensor.
The electric nail reconstruction cutter with professional water technique for pedicure and manicure.
Fixture with high performance adjustable spray system. Ideal for studio pedicures, also suitable as a portable appliance.
Podiatry micromotor designed to meet the needs of the most demanding podiatrists, made with the highest quality components,
capable of ensuring impeccable performance at any speed. The display shows all the functions of the micromotor.
The settings and adjustments are operated simply by touching the control panel.
Speed ??adjustable from 5000 to 40000RPM with clockwise or anticlockwise choice.
Easy-to-sanitize Touch control panel and easy-access spray tank.
Product dimensions: 42x27x20 cm Weight: 6.8 kg
Potenza: 28 W
Velocità: 5.000 ~ 40.000 rpm
TECHNICAL FEATURES SPECIFICATIONS
Length: 42 cm
Width: 27 cm
Height: 20 cm
Weight: 6,8 Kg
Power: 28 W
Frequency: 50/60 Hz
Voltage: 220-240 V
Speed: 220-240 V
– Aluminium design – Touch screen

– Foot controller
– Water spray tube
– 6 memory configurations – Dual-direction rotation
CERTIFICATIONS
- 2014/30/EU Electromagnetic Compatibility - 2014/35/EU Low Voltage Directive
- 2011/65/EU Rohs