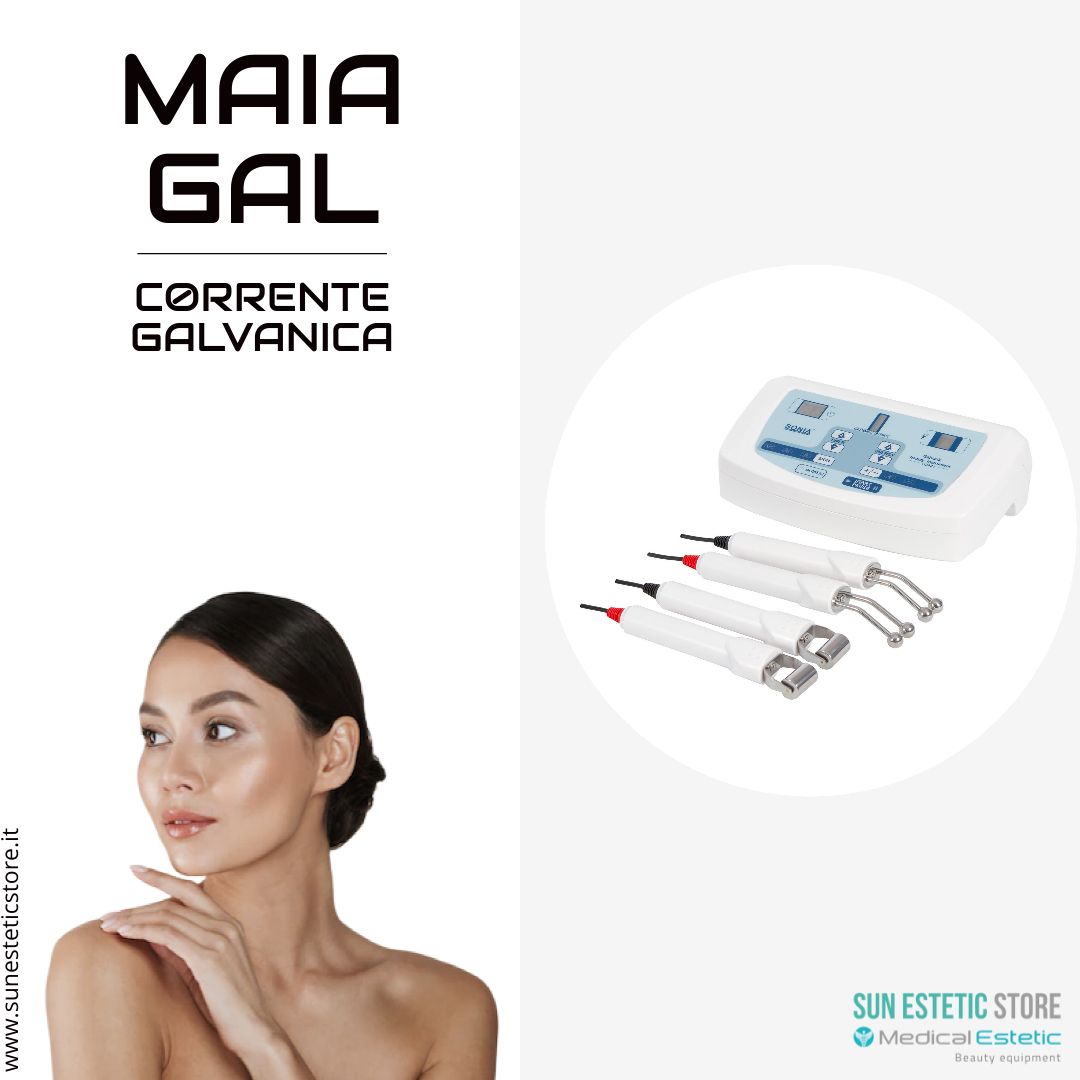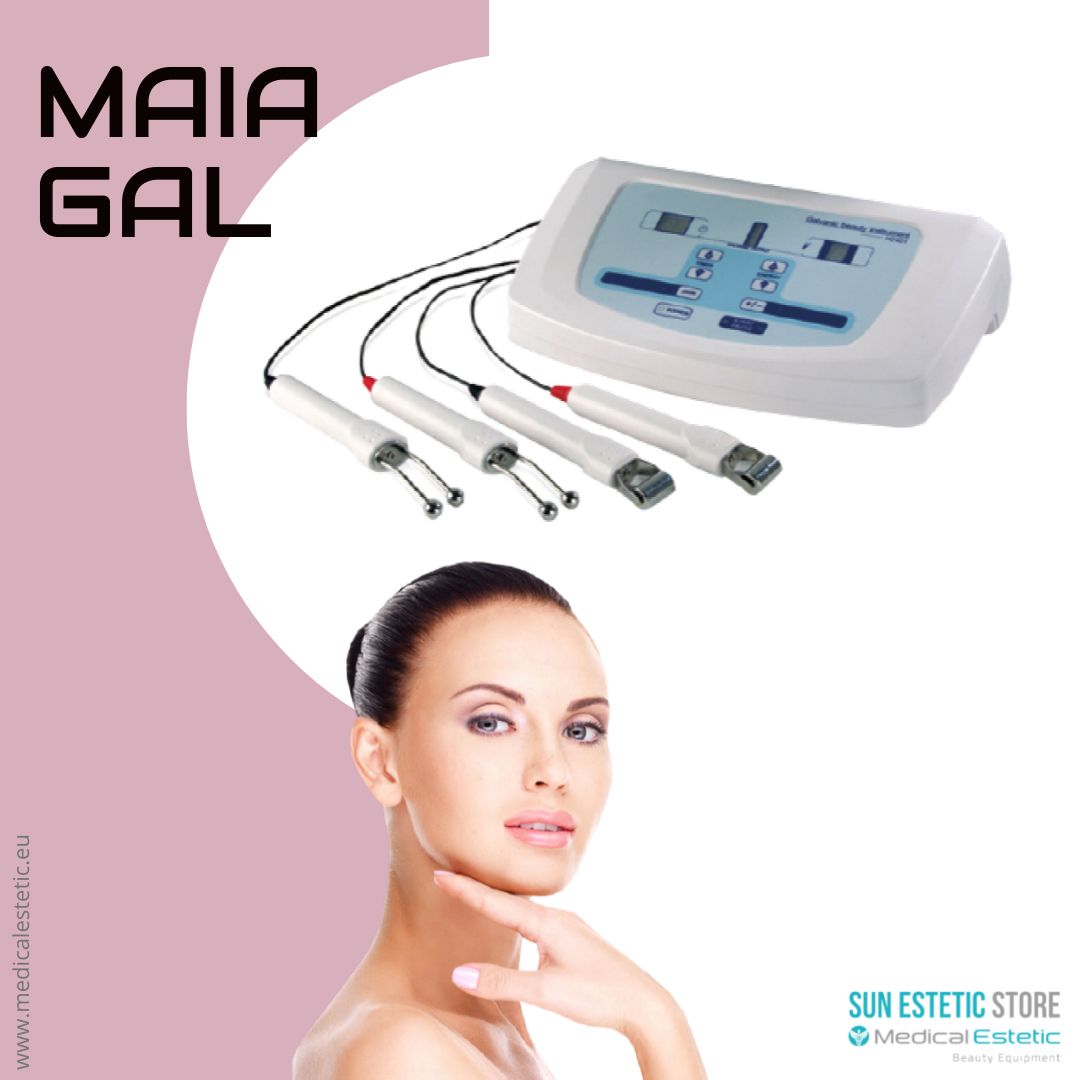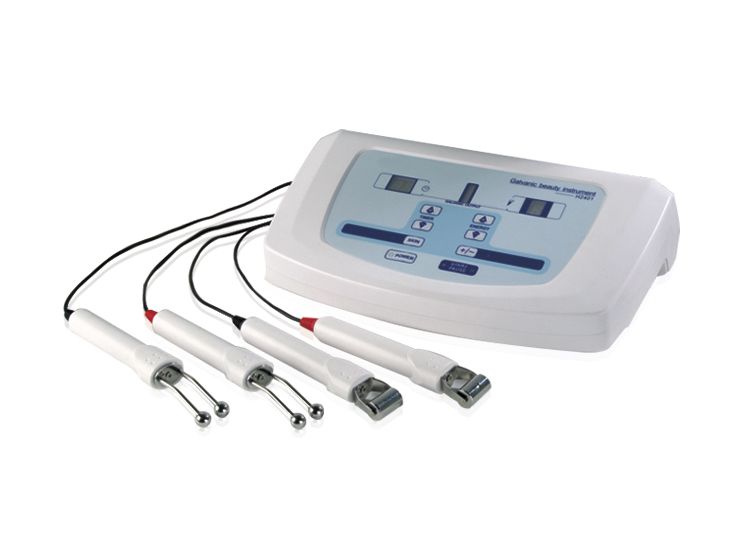 MAIA GAL Corrente galvanica
H2401
GALVANIC CURRENT
MAIA GAL Art. H2401
Iontophoresis: improving the penetration of cosmetics
Cataphoresis: soothing efect after microexfoliation.
Anaphoresis: decalcification is essential for the cleansing treatment of the skin surface.
GALVANIC CURRENT
What is it?
It's a painless, non-invasive facial treatment. They are used at the same time,
two probes with different polarities that generate a low intensity current flow between them.
What's that for?
It is used on skins
clean and dry to perform descaling or ionisation (penetration) treatments.
Depending on the selected polarization and the treatment to be performed, it is
it is necessary to apply a lotion of a certain PH to achieve vasoconstriction (release of subcutaneous and
fat deposits) or vasodilation (product penetration, cream or lotion applied).
Our equipment
Maia Gal has 2 probes
double "stick" and 2
roller probes that can be applied to the face at the same time, without the patient having to hold any elements.
You can select the polarization of one of the probes by using the other one.
with the opposite polarity.
The equipment allows you to select from three different skin types: very sensitive, sensitive and normal.

FEATURES INCLUDE
TECHNIQUES
Length: 28 cm
Width: 17 cm
Height: 11 cm
Weight: 1,95 Kg
Power: 20 W
Frequency: 50/60 Hz
Voltage: 85-265 V
- Double rod probe
- Roller Probe
- Timer
SPECIFICATIONS
- Selection of skin type: very sensitive, sensitive and normal - Ion conduction selection
- The patient should not hold any electrodes
- 9 power levels
CERTIFICATIONS
- 2014/30/EU EMC - 2014/35/EU LVD - 2011/65/EU Rohs