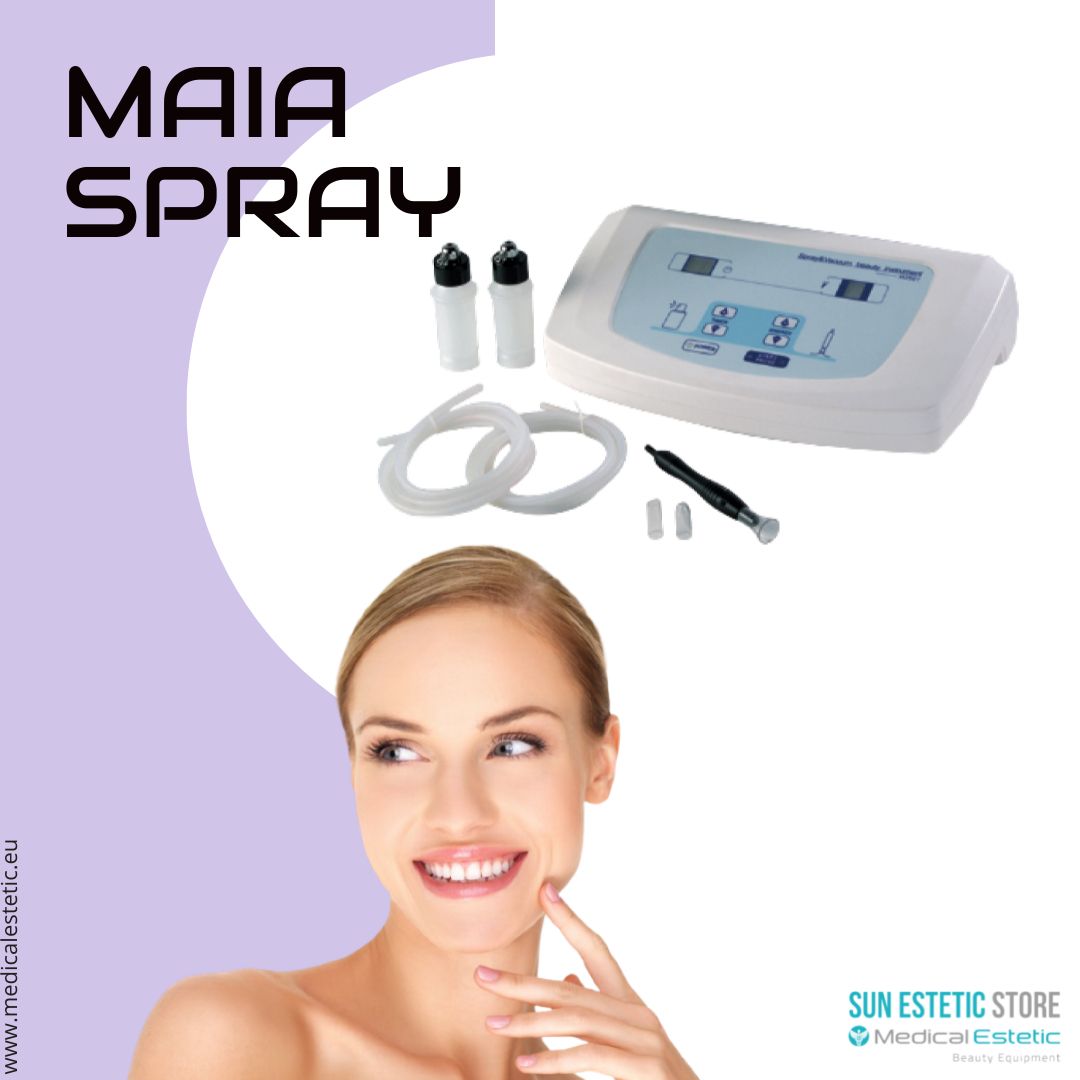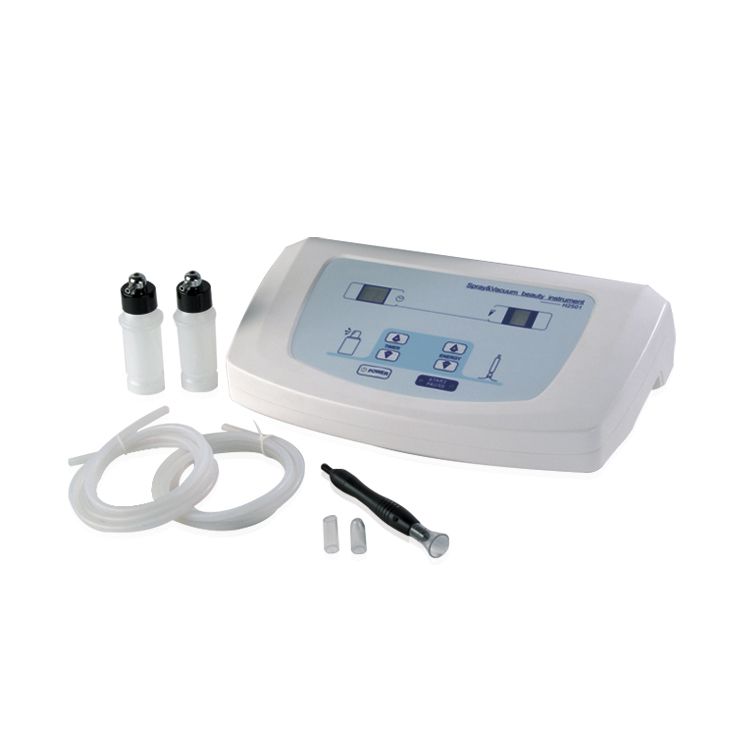 MAIA SPRAY
H2501
SPRAY & VACUUM
SPRAY MAIA Art. H2501
Vaporization and suction device that ensures facial drainage and stimulates microcirculation. It brings firmness to the skin and stimulates the regeneration of collagen and elastin fibres. Punctual suction effect
SPRAYING AND SUCTION
What is it?
It is a device with two functions: a spray tank for facial tonic and a suction handpiece for waste disposal.
What is it for?
The "Spray" function is used to spray the tonic or another product containing active ingredients onto the face. This allows the product to spread evenly and improves the effectiveness of the treatment, reducing inflammation and redness of the skin.
The suction function is used to generate a controlled and continuous vacuum on the area to be treated. It allows, thanks to different heads, to remove black spots and clean the pores and residues of the skin. It stimulates microcirculation and regenerates collagen and elastin fibres. It reduces flaccidity and allows to shape the face.
Our equipment
Maia Spray has 2 easily interchangeable spray tanks and 3 suction heads of different sizes to work comfortably on different areas of the skin.

TECHNICAL SPECIFICATIONS
Length: 28 cm
Width: 17 cm
Height: 11 cm
Weight: 20,5 Kg
Energy: 50 W
Frequency: 50/60 Hz
voltage: 220-240 V
CERTIFICATIONS
- 2014/30 / EU Electromagnetic Compatibility - 2014/35 / EU Low Voltage Directive
- 2011/65 / EU Rohs